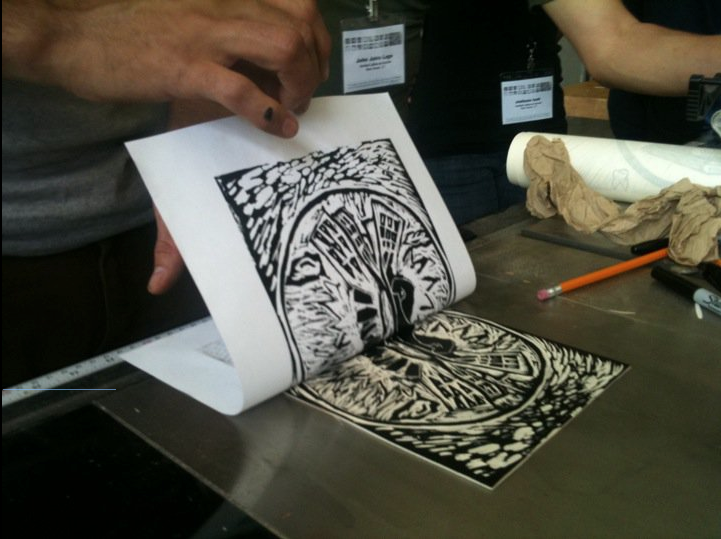 So happy to have had the opportunity check out the Allied Media Conference in Detroit! Will definitely try to make it back and bring more of Toronto with me (yes to collective transportation, fundraising, eating, and report-backs!). Came back full of inspiration and energy, wanting to share it all.
Image above is from a workshop on social movement graphic campaigns & linocutting with Santiago Armengod and another cool facilitator from Mexico whose name I can't remember!
To help fundraise for the Medios Caminantes contingent to attend, Santiago was also involved in producing a series of 5 beautiful posters on migrant rights. If you like what you see, we were able to get a few sets to assist with fundraising, so let me know!