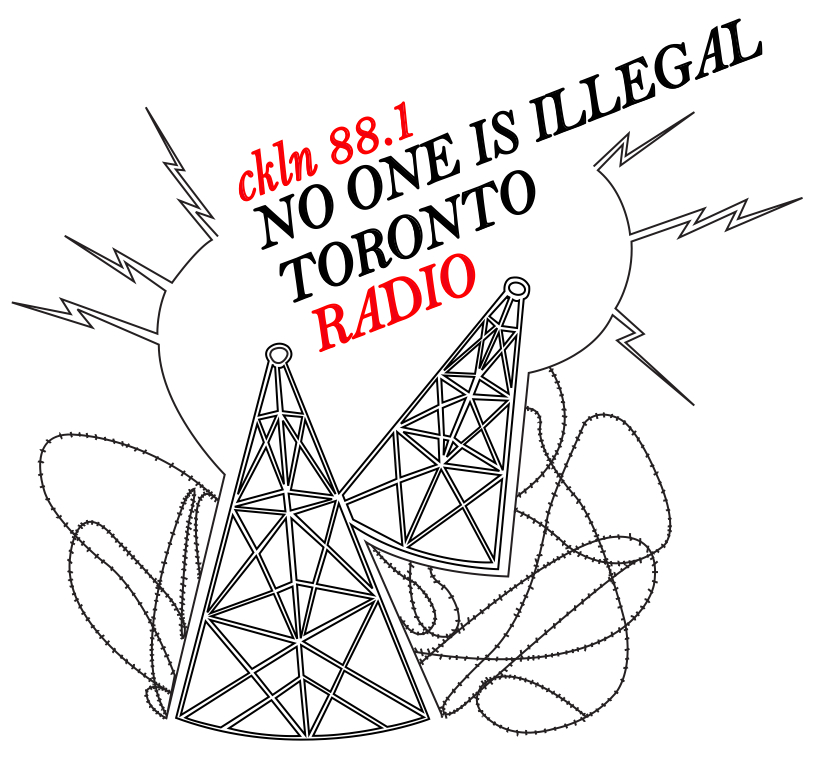 On Friday's edition of No One Is Illegal – Toronto Radio we spoke with Sheila Hewlett about art and social movements, including the recently organized day of creative actions against Minister of Immigration Jason Kenney in Toronto.
Among many other things, Sheila designed our radio show logo.
People vs. Kenney (Toronto) video:

Featuring:
"Shapeshifters" Invincible
http://www.youtube.com/watch?v=IrIhD4gHrIM
On my way out of the radio station, I spotted this stencil on Gould St. near Yonge.