Since I started biking semi-regularly I decided that it was important to get a helmet – but not just any helmet, a customized one! While looking for ideas, I came to this image on Palestinian and Zapatista struggles for autonomy by Josh MacPhee from the Justseeds artists' cooperative.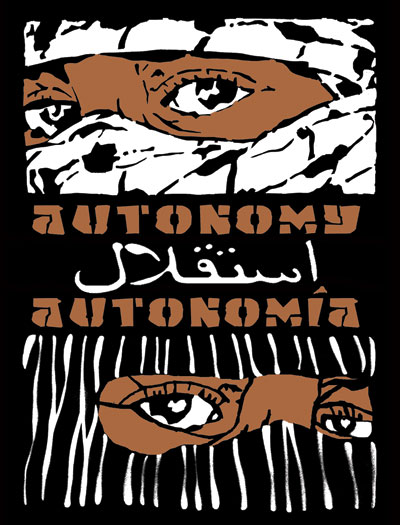 Using Josh's image and a basic helmet from MEC, this is what I made: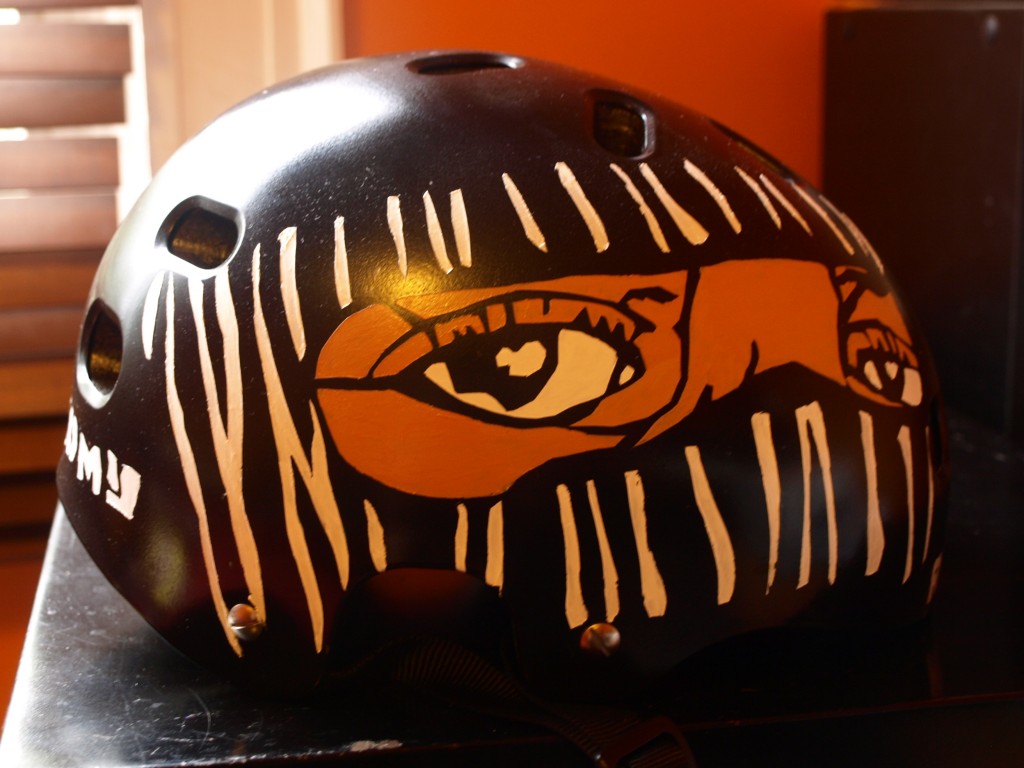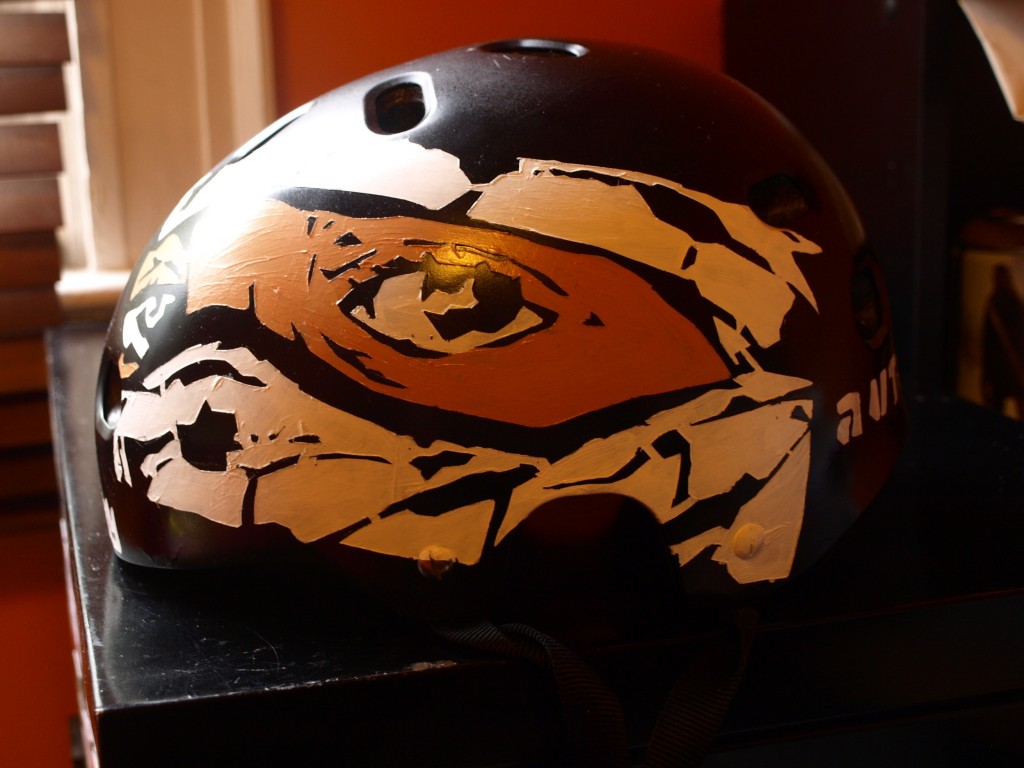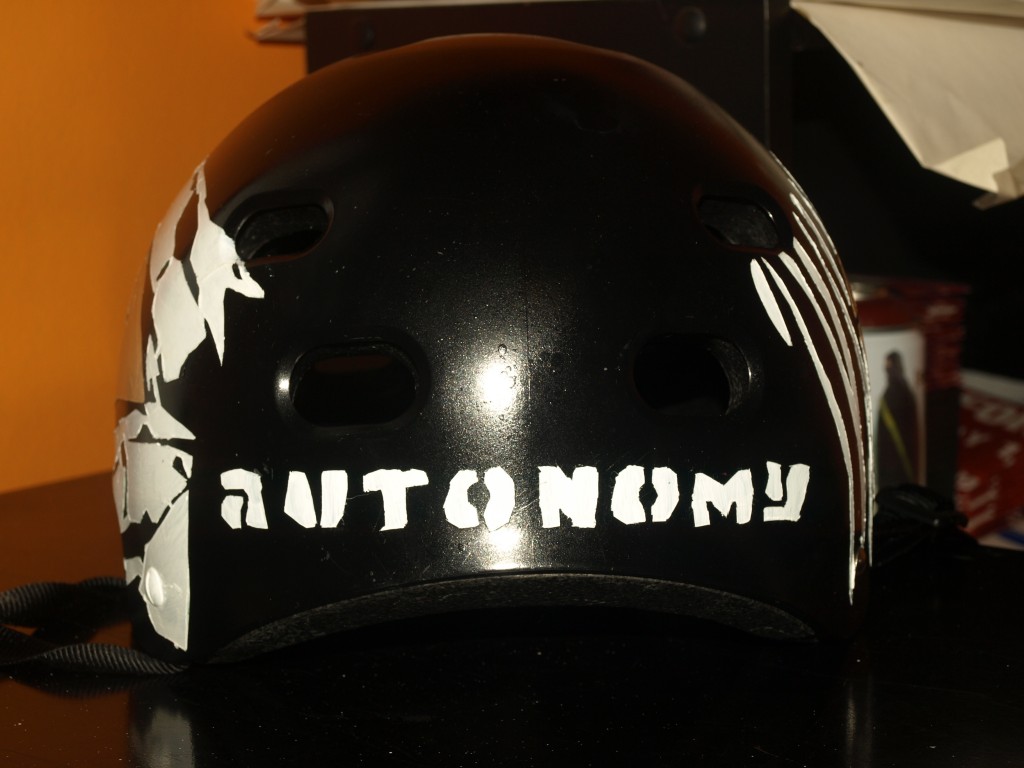 So, process-wise, because I am not very confident in my hand-drawing skills, i) I taped up the helmet with masking tape, ii) then taped on print-outs of the design on top of the tape layer, and iii) cut out the areas to be painted with an exacto knife, cutting through the paper print-out and the tape, and leaving a "guard-rail" of uncut tape that is also great for producing sharp lines. I then iv) painted two layers of acrylic paint in the gaps, and v) peeled-off the tape. After some vi) paint touch-ups the last step was vii) spraying the helmet with a varnish, adding a little protection and shine!
Adjusting 2D print-outs to fit the curve of the helmet was the most challenging aspect of this process. I tended to split the faces into three horizontal pieces – top, face, and bottom – and as you can see, the scarf on the Intifada fighter rides a little low compared to the original image. If I were to do this again, I would try drawing onto the tape layer with the aid of a projector, or filling in gaps by hand with paint and tape guards.