I love going through books on political posters. It's especially gratifying to make connections between past and present moments and movements. I pulled three examples from Political Posters in Central and Eastern Europe 1945-1995 by James Aulich and Marta Sylvestrova, which I picked up from the UofT Library.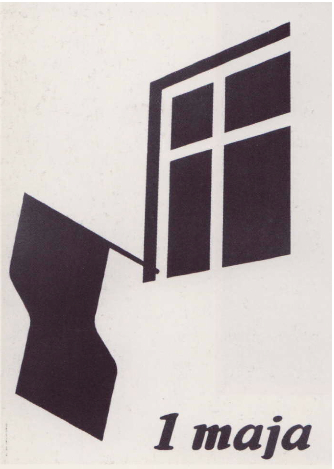 The image above is a Polish May Day poster produced in 1977 by Maciej Ubaniec. The image below, produced by the Ontario Coalition Against Poverty, integrates the Polish image to represent a housing squat in Toronto. As part of their extraordinary history of organizing against poverty and injustice, OCAP has always produced amazing visuals and thankfully they have put together an archive on their website.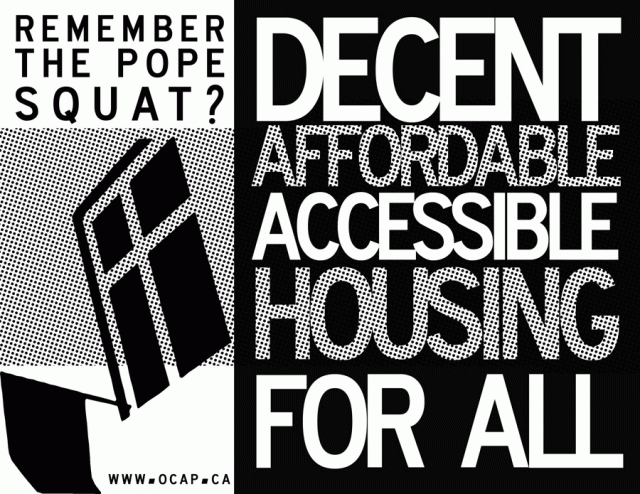 This side-by-side comparison shows the original image, Victor Koretsky's We need peace! (1950), that influenced this cover designed by Noaman Ali for the 2006 Arts and Science Students' Union Anti-Calendar, a student-run review of courses. The likenesses of university administrators are substituted for the original figures seated around the table, with a student – or student-worker – replacing the worker in the original.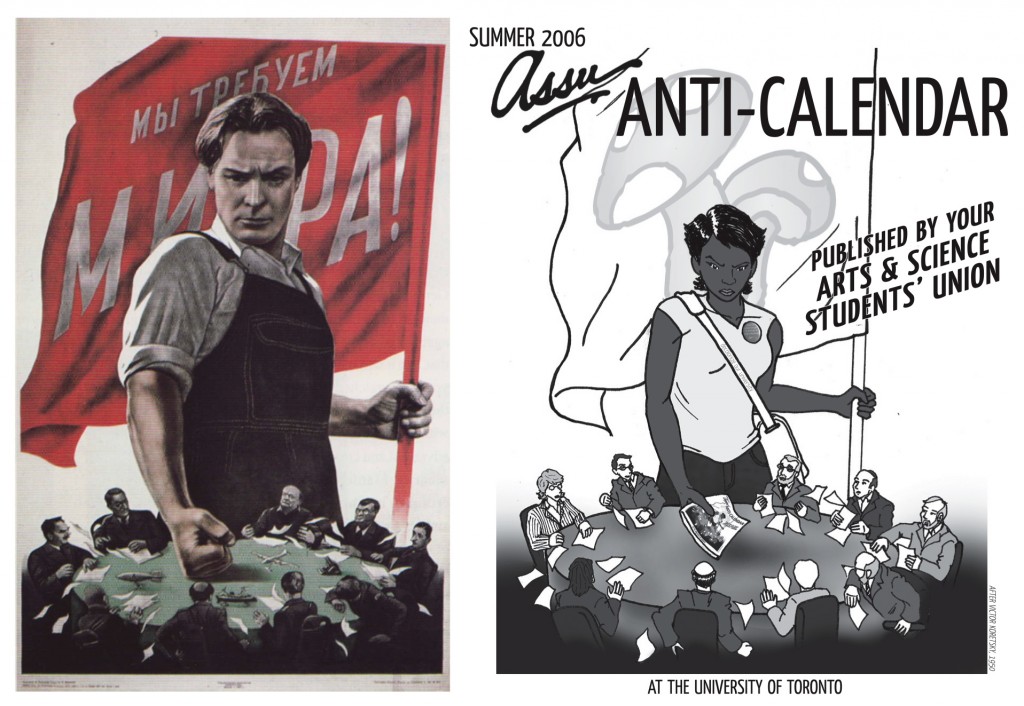 Finally, I admit it's not bang-on, but the style and colours in this strip of images by Alexander Vasilovich Vorona, particularly the first two, reminded me of Shepard Fairey and his appropriation of political graphics for his own corporate re-branding exercises.