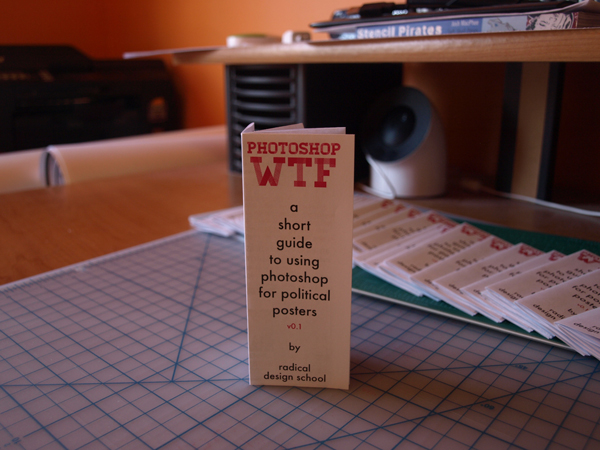 Photoshop WTF: A Short Guide to Using Photoshop for Political Posters (view/download below)
My first zine! Or mini-zine. Inspiration came out of Radical Design School workshops and my Popular Education class with Yogi. I followed this style of template, but I used an actual zine as a guide instead – a cool double-sided one by Kenji Tokawa on silk screening that a friend gave me.
I'm looking forward to getting some feedback so I can find out if it's useful and/or if people hit snags. It's super-short, but hopefully once people give it a try, they'll be interested in learning more. I'd be open to expanding it in the future, or taking on other subjects, or other folks taking on their own subjects with the WTF theme. Requests?