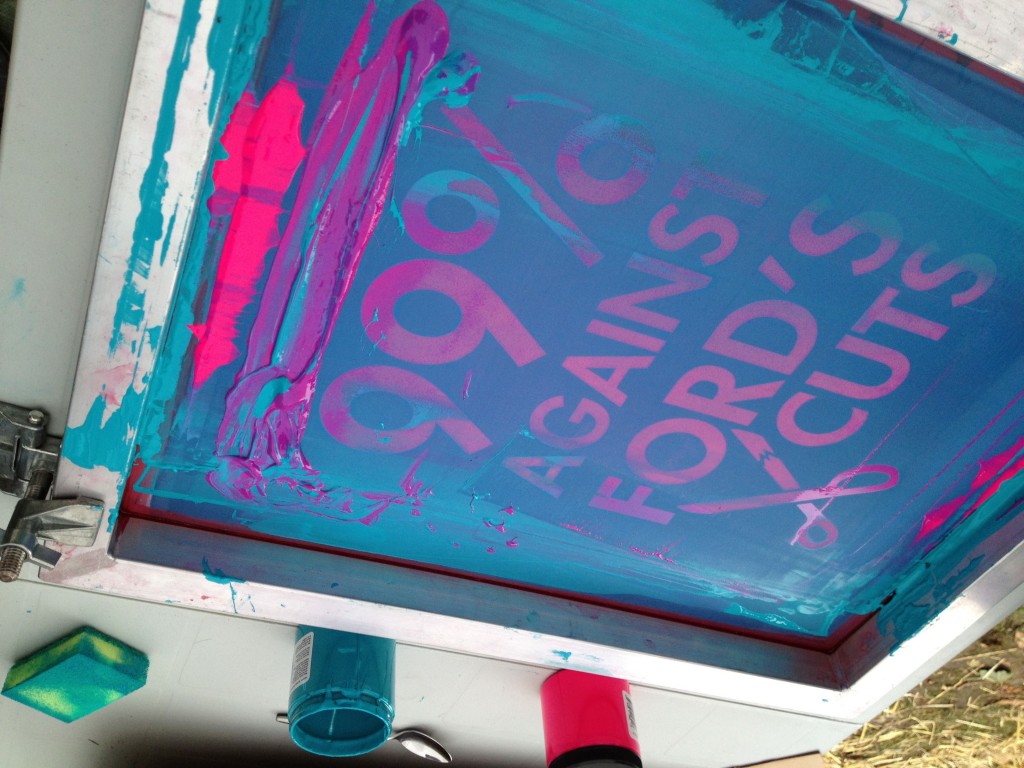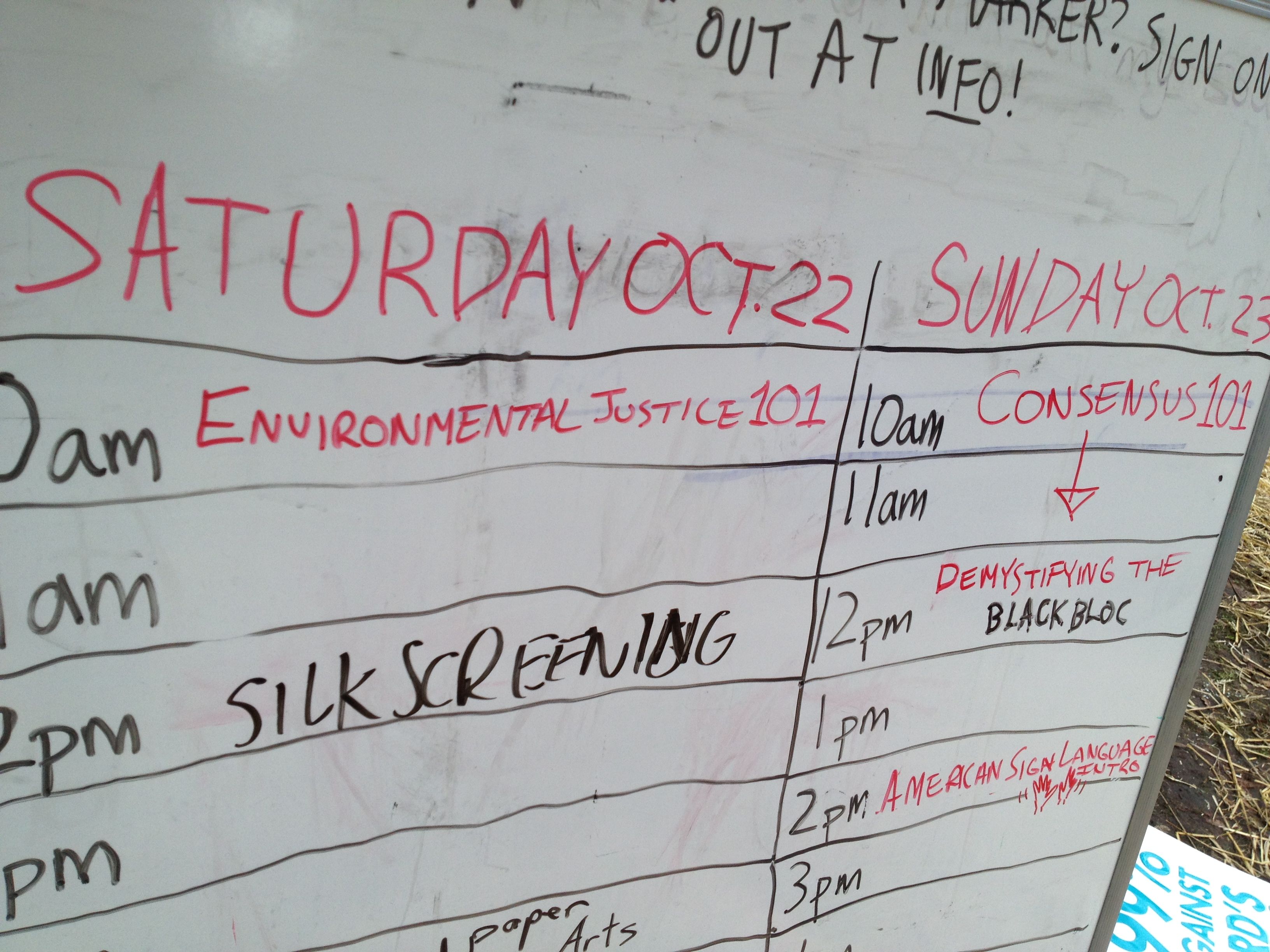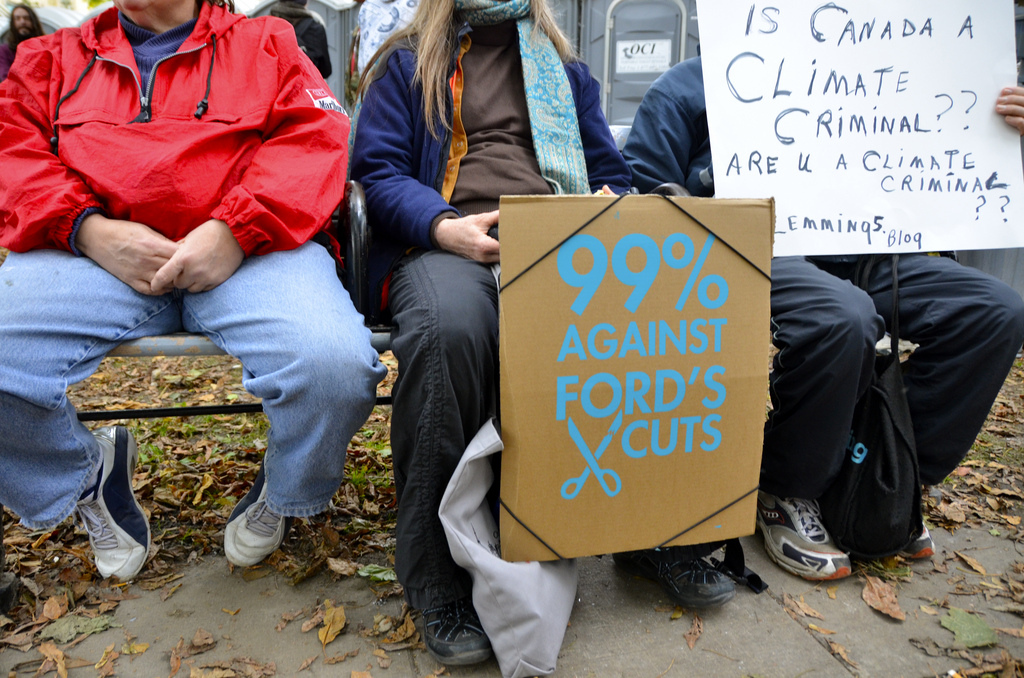 Top 2 images via Yellow Sweaty Gorilla, 3rd via Teal Johannson-Knox
Had some fun on Saturday screenprinting signs with friends (Craig, Jenny, Ed and Gabi!) for the Occupy demonstration. We cooked up a quick design to connect the 99% messaging with the Stop the Cuts organizing since the march was going from the financial district to City Hall.
Would love to come back and do it again with a new design, especially something that talks about how Toronto and Canada are already occupied land. Any suggestions?