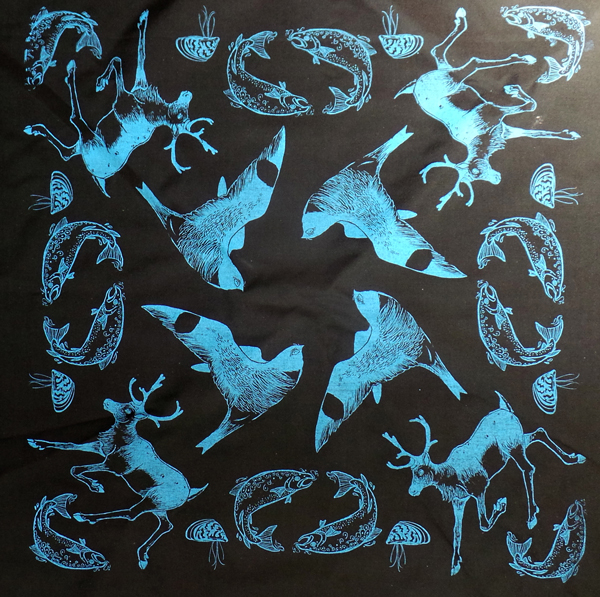 I'm still making and thinking about things, my energy has just been redirected and maybe stretched a little thin.
In February RDS collaborated with Mary from Justseeds for the Migration Now! Portfolio Launch. The initial opening was cancelled due to snowstorm warnings, so our live silkscreen activity was combined with the Justicia / No One Is Illegal / Beehive / RDS / Justseeds panel event.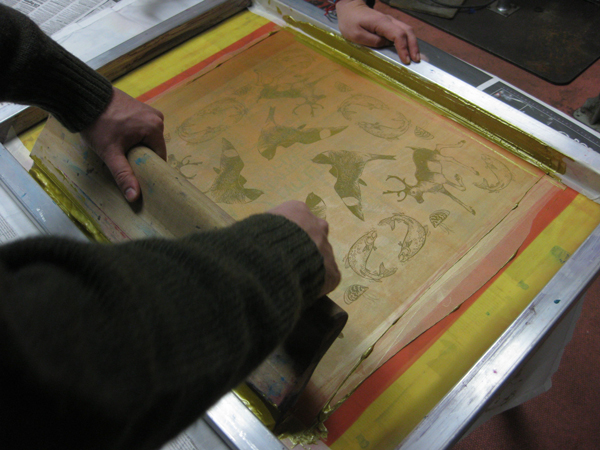 We created a design for bandanas featuring animals with different relationships to migration. We also made a handout with backstories. The process was nice, we developed our ideas and practiced printing over the course of two dinners hosted at Bike Pirates. Our initial inspiration was thinking about the relationship between migration and colonialism alongside classifications of animals as 'native' / 'invasive' species and it evolved from there.
I also started a new tumblr in February called other orders because there was stuff I wanted to share that didn't fit on free the streets. It's mostly been a space for reclaiming culture and experimenting with digital design. So I get to make GIFs from Iranian cinema, remix and recontextualize Dr. Doom comics, and post images that would otherwise sit on my hard drive.
Image from Marvel Super Heroes Presents: Doctor Doom (#20, 1969) #GenderTrouble
A scene from 20 fingers (2004)