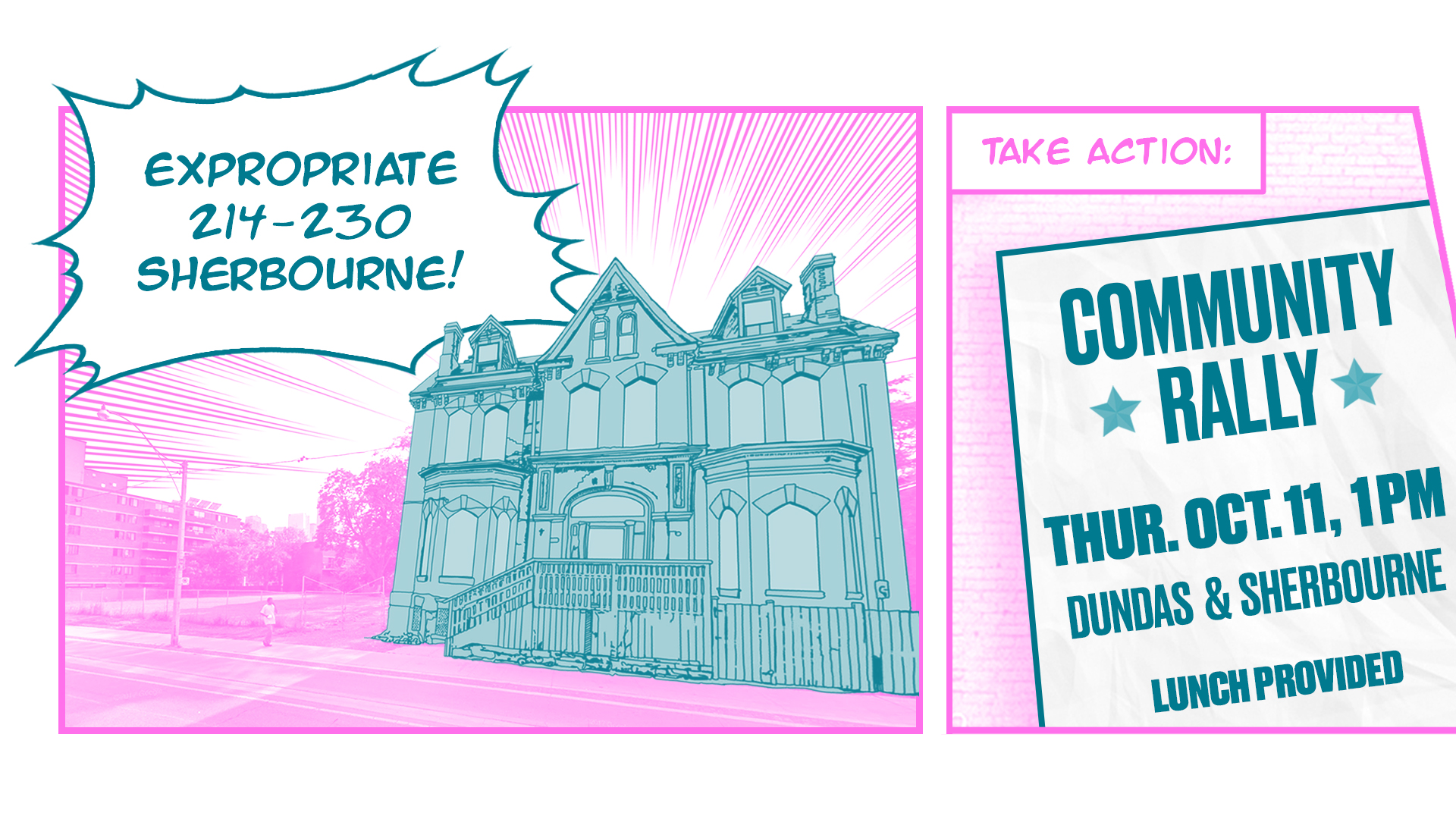 Anyone living in Toronto is well-aware of our ongoing housing crisis. Skyrocketing property values, unchecked upscale development, and government abandonment of social housing has resulted in widespread unaffordability of housing.
The shelter system is bursting the seams due to constant overcrowding. Meanwhile, there are properties like those at 214-230 Sherbourne which sit empty because their owners are property speculators.
For this reason, I was grateful to have the opportunity to work with the Ontario Coalition Against Poverty to highlight this issue. Sheila Hewlett provided illustration and Jesse Purcell from Repetitive Press cranked out electric street posters and placards for the campaign.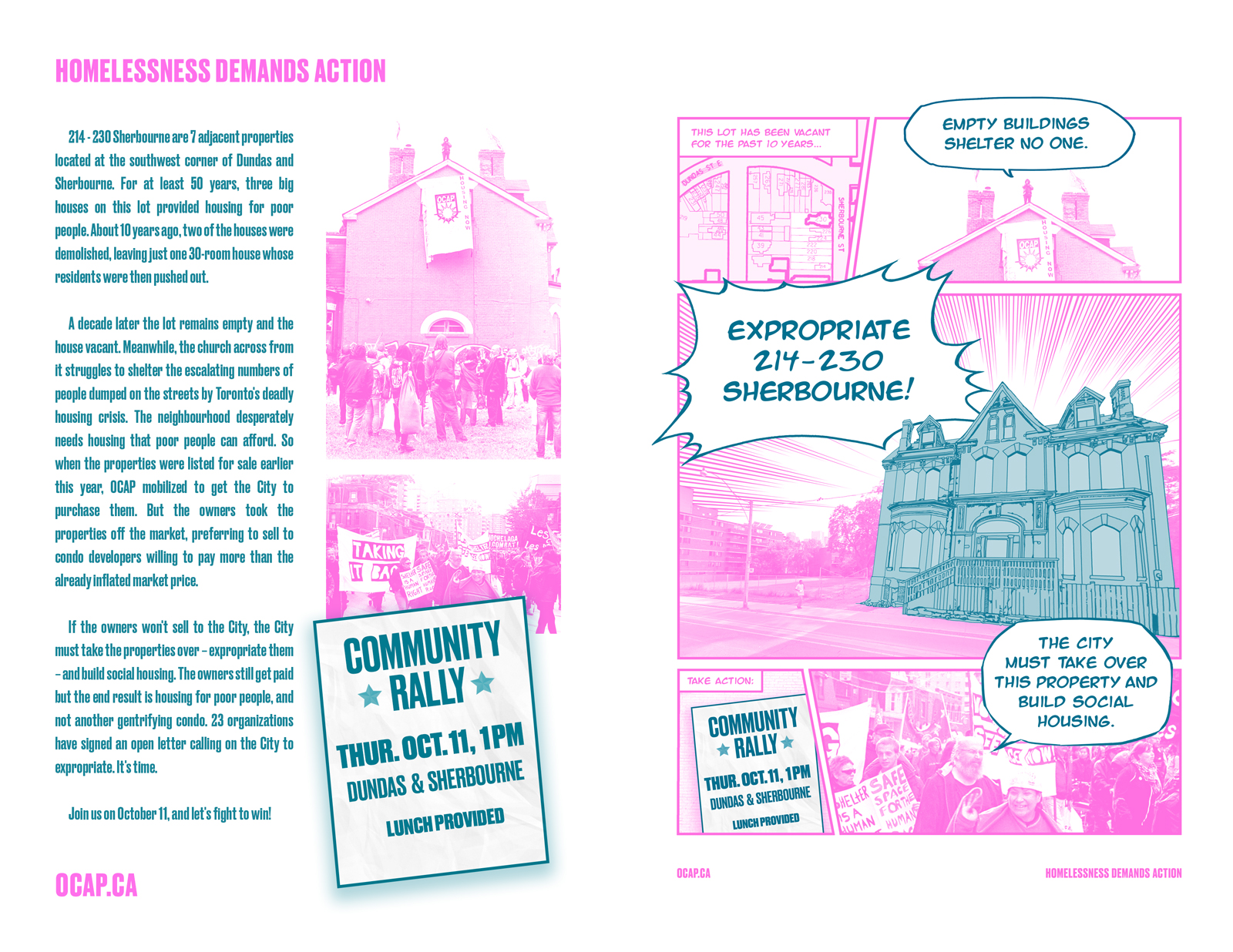 Elements from the narrative, manga-inspired poster found their way onto the placards and a 4×6 foot Development Proposal sign which was mounted on the lot in question. As OCAP wrote on their event page:
Everywhere in the City the dreaded development proposal signs signal the impending destruction of housing options for poor and working class Torontonians. For once, it'd be nice to see the sign signalling the opposite. So we made one. Join us on Oct 11 and let's make sure that's exactly what happens. #FightToWin!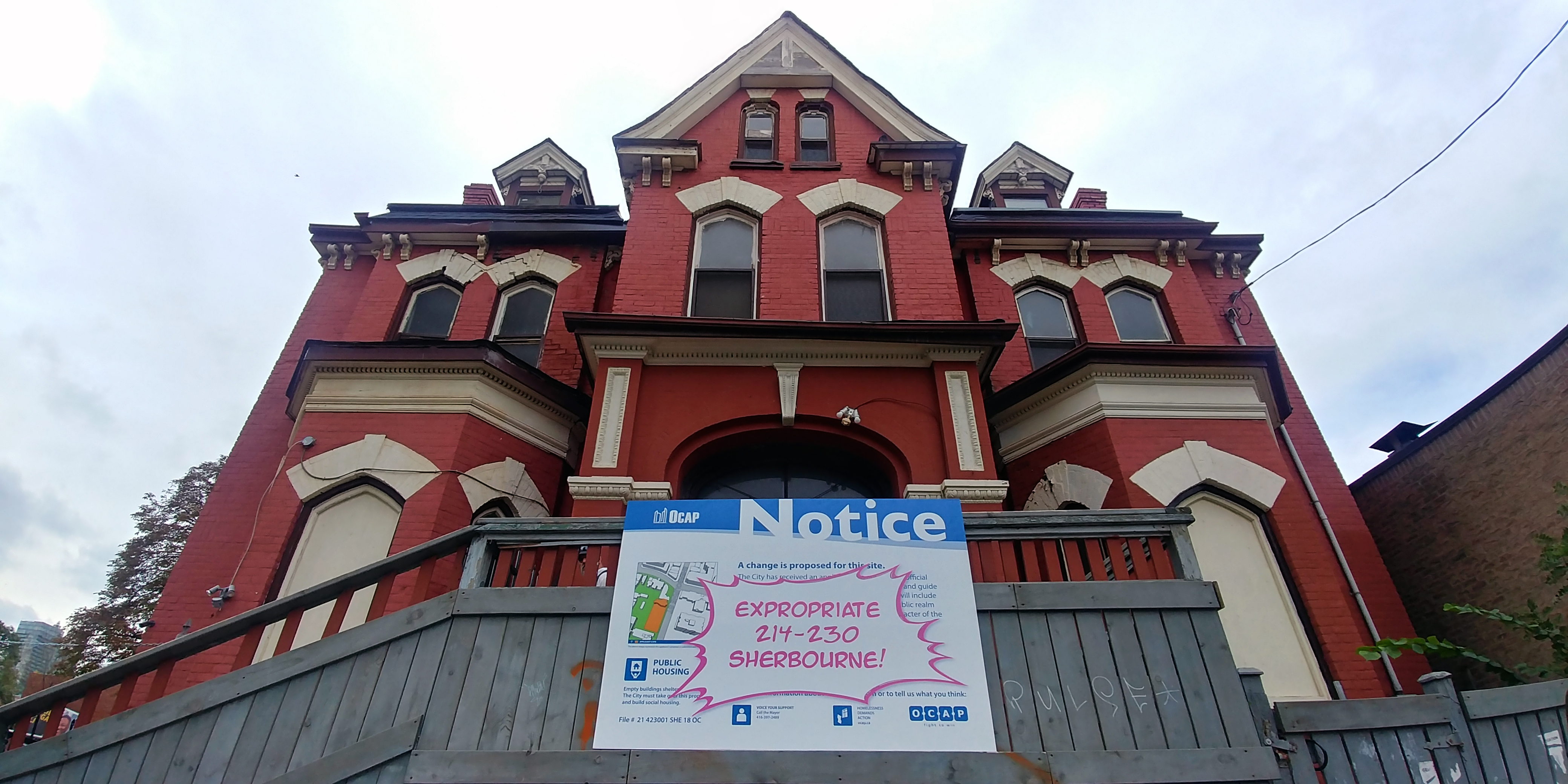 You can learn more about the campaign via this interview recorded with WeAreUofT or this article which appeared in the Toronto Star.