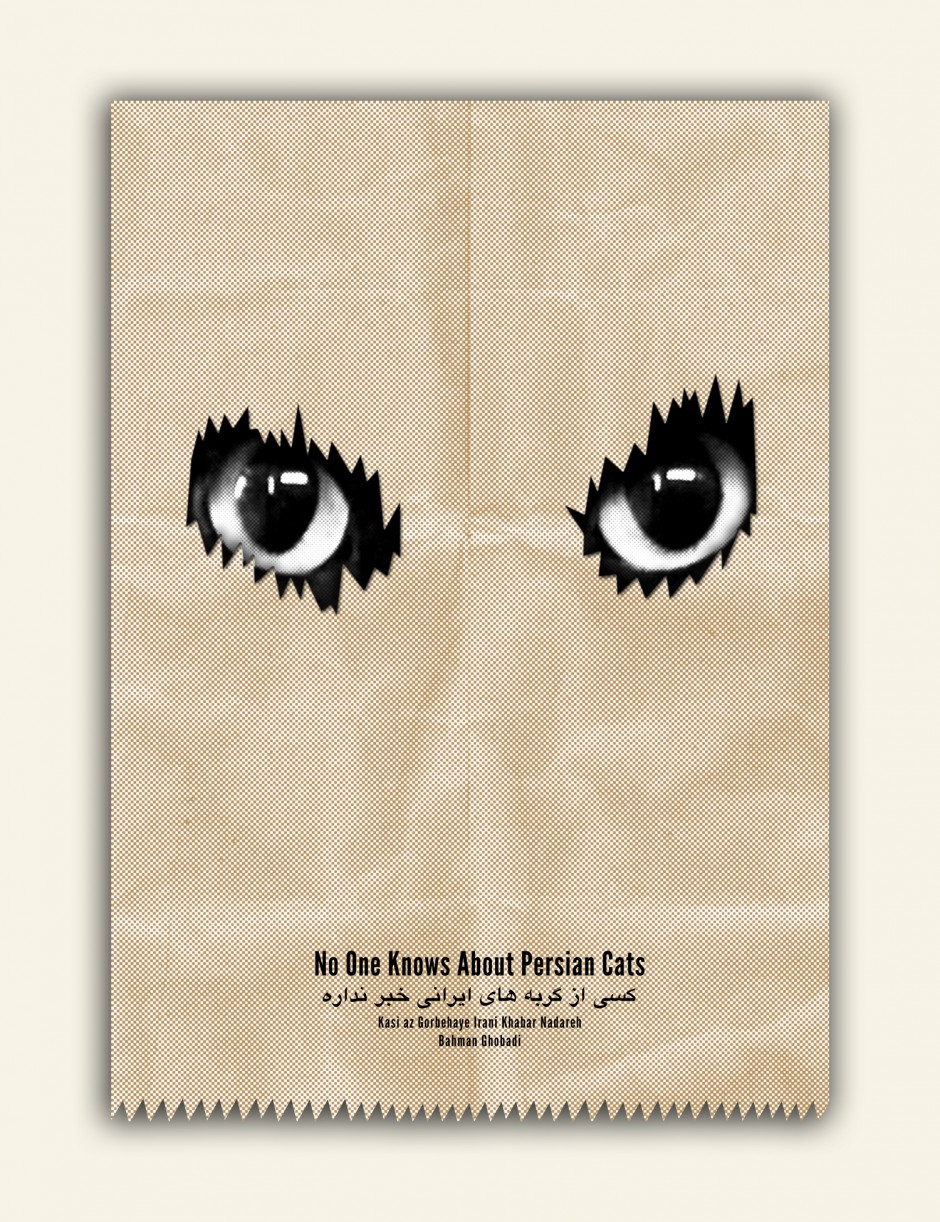 I'm happy to share the third poster in my series (1 | 2) on Iranian Cinema: a tribute to Bahman Ghobadi's 2007 film No One Knows About Persian Cats, which I've written about before on this blog.
My feelings about the film (you can see it online here) haven't changed — if anything I've come to appreciate it more — so I'll just say a little about the design process.
I didn't care if it was too obvious — I wanted to do something with cats — but wasn't getting very far in terms of representing or reacting to the scenarios the film presents.
I had a breakthrough when reading issue 3 of B|ta'arof magazine, which has two different references to members of the Iranian Students Association in the late 1970s donning paper bag masks during anti-Shah protests in the U.S. This was done to conceal their identities from SAVAK (the Shah's secret police) and protect family members back home.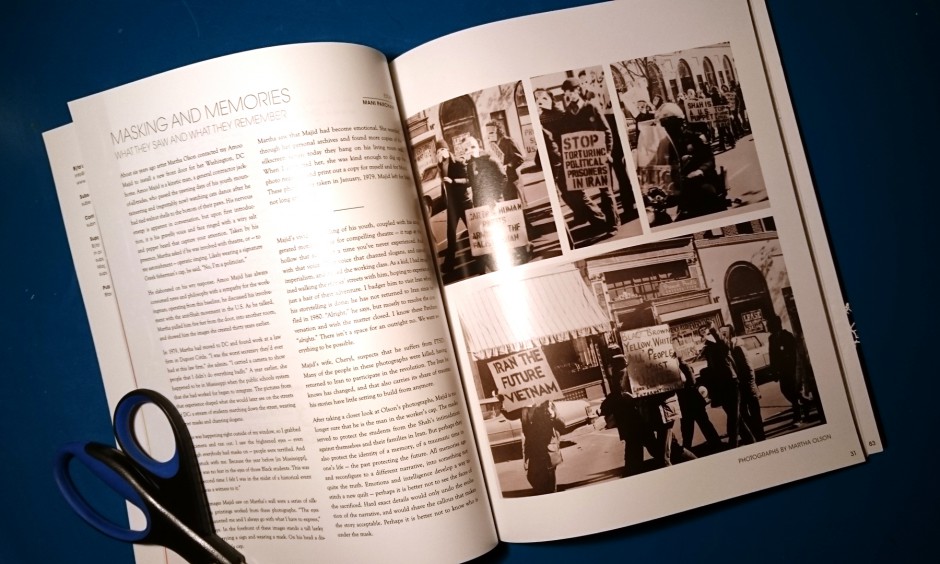 The imagery stuck with me and began working its way into the design — first, as above, with the cat eyes placed within the paper bag and later, as below, a full bleed image with a curled corner to mimic file icons on digital desktops.
The torrent file is how I received the film — with a special message from the director to his audience — and digital file-sharing is part of the repertoire of the kind of subjects portrayed in the film, who find creative (albeit still risky) ways to resist and organize together in the face of repression.
Not a perfect parallel by any means, but I felt a strong urge to draw a line to connect these moments in time and space.
The printing process proved to be its own adventure — working around ghost images that didn't want to leave and stopgap duct-tape solutions for a screen in need of repair.
I'm planning to do a second round of printing in the new year, as well as hopefully producing even more new posters. I've covered a film from the 1960s, 1980s, and 2000s, so why not the 1970s, 1990s, and 2010s?