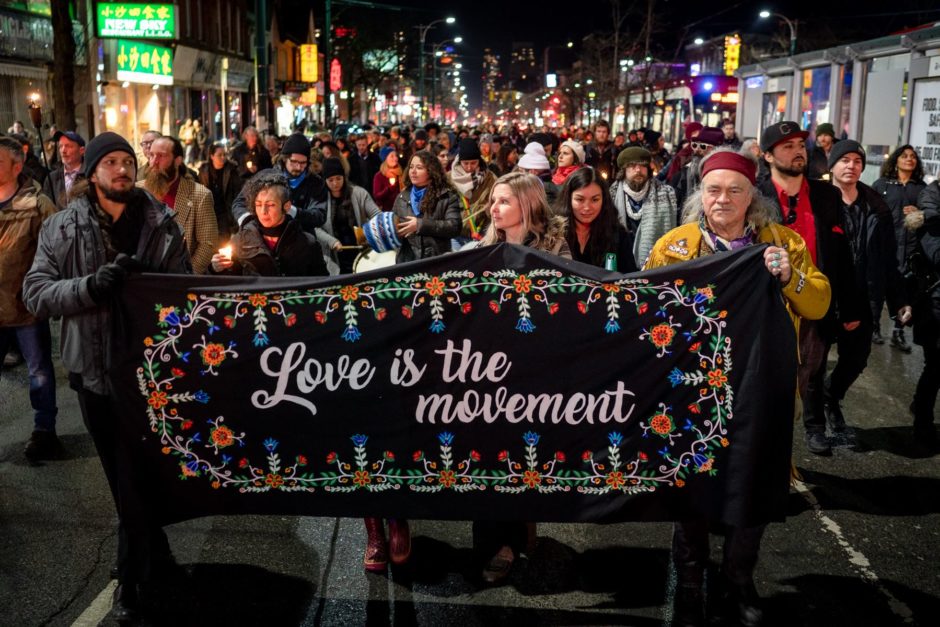 On February 22, we took to the streets to honour the memory of our friend and comrade Dave Vasey. Dave was so many things to so many people. He was an environmental justice activist and anti-fascist, and wrote about the importance of linking these struggles.
He was a consummate organizer: starting organizations, hosting meetings, planning actions, wheatpasting. Dave was a fixture within Toronto's activist left, often seen lending a supporting hand.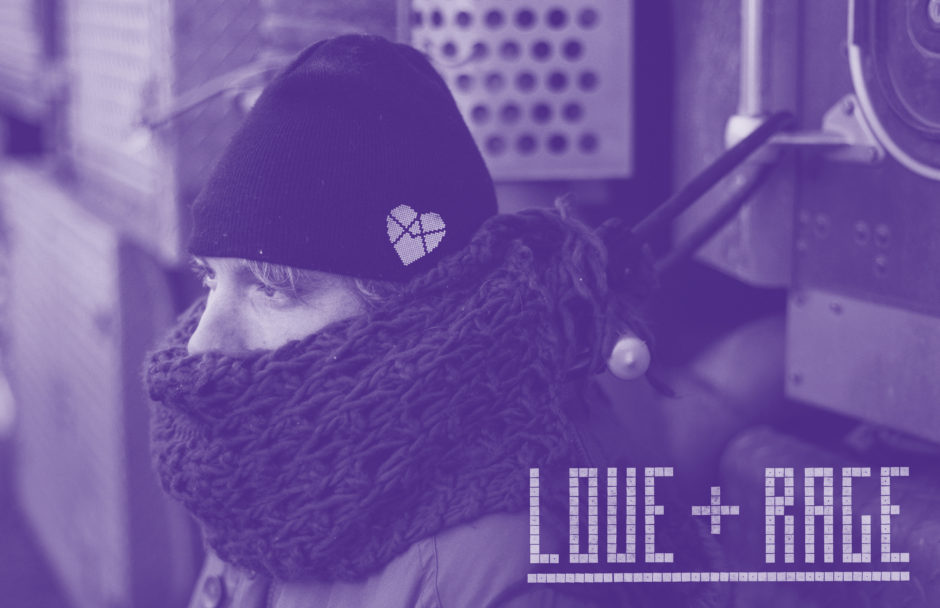 Dave was a prolific posterer – so as a designer whose work he's pasted all over the city, I am grateful for the opportunity to design something about him. As part of our collective grieving process, friends shared a list of quotes from Dave, which were then turned in to a series of posters that were put up in Toronto and a host of other cities.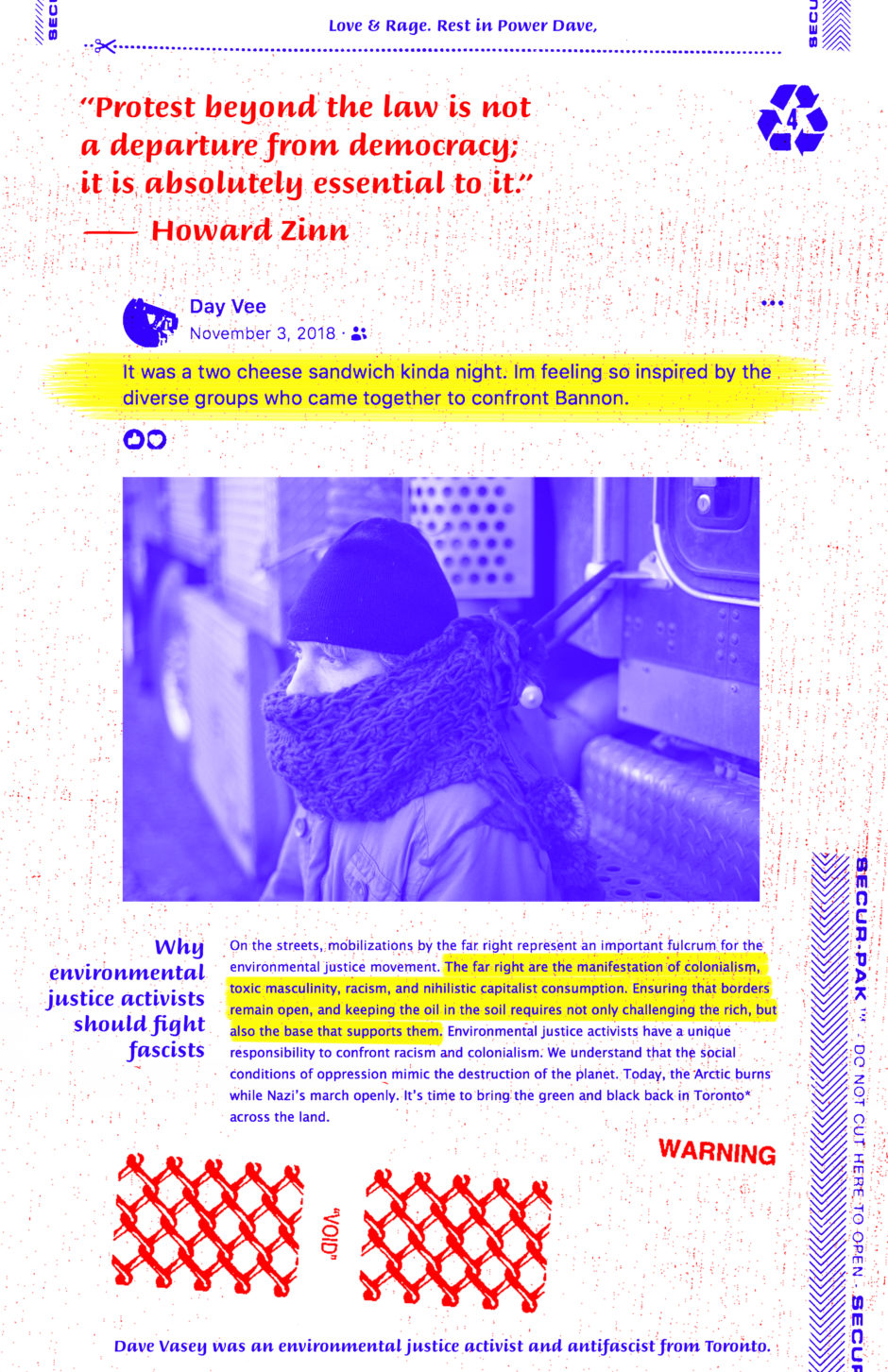 The image I used is a photo of Dave locking down to a truck on a Line 9 work site. I made this poster as a tribute to Dave's commitment to civil disobedience – not to reduce his identity to a single dimension – but to recognize his courage among his other gifts, contributions and challenges.
We cannot shy away from the fact that Dave took his own life. This leaves us with many complex emotions – including a deep sense of sadness about the loss of our friend (and our friends before him) and the state of the world.
However, this moment also hammers home an urgent message: we must continue fighting for a better world, as Dave would want us to, and in doing so we cannot take each other's presence for granted. We need to show up for each other as best as we can, as I believe Dave's friends did, and organize for transformative justice from a place of anger, yes, but also love.