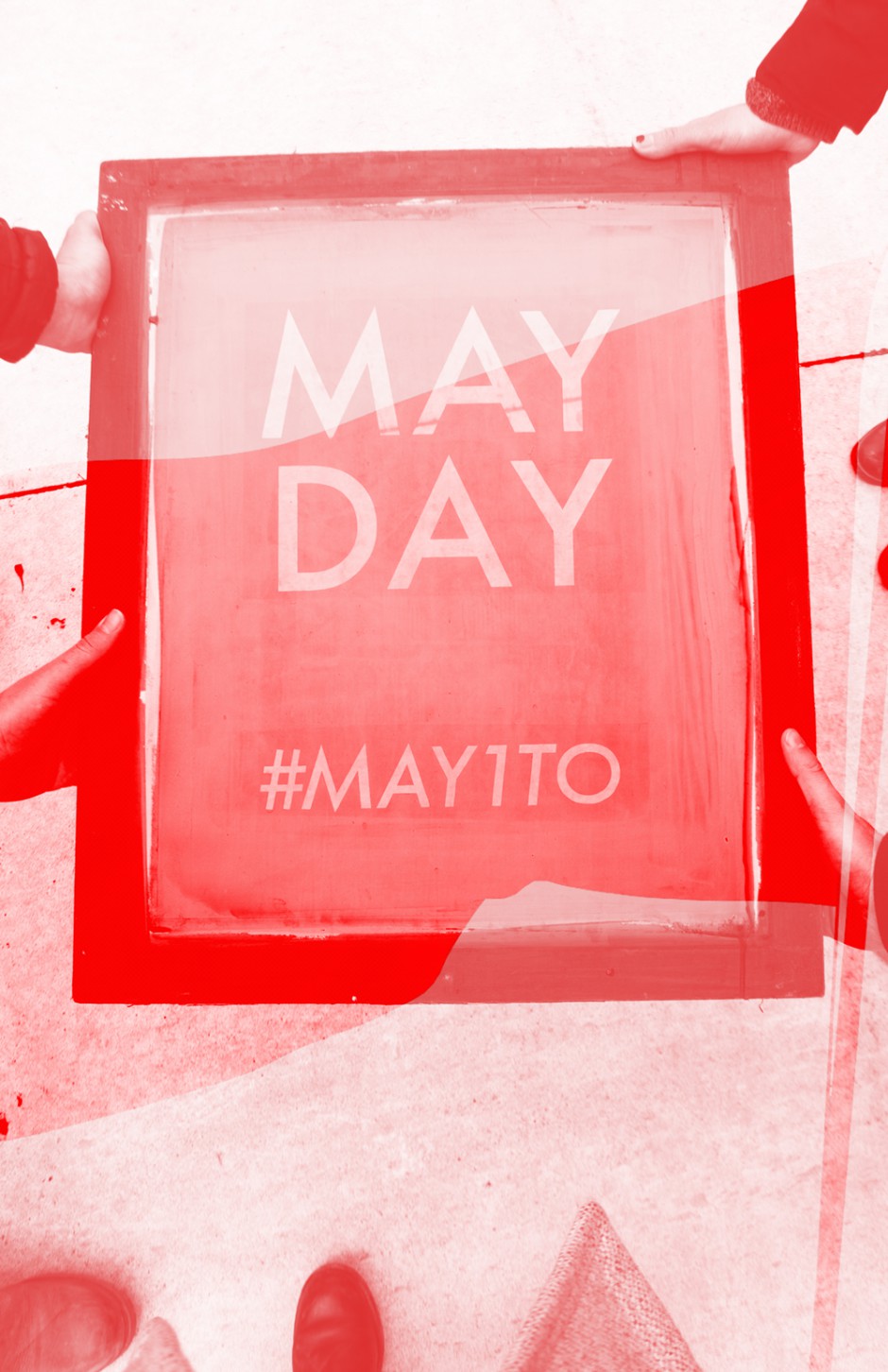 Even amidst tight timelines and resources, some great collaborations came out of this year's May Day organizing.
I worked with my friend Samay to develop the poster. We began with an idea inspired by the 9th photo in this set, and shot some photos with volunteers at the epic cross-campus long march during the York and UofT strikes, however the frigid temperatures were not very conducive to staging a scene of solidarity with our metal screen.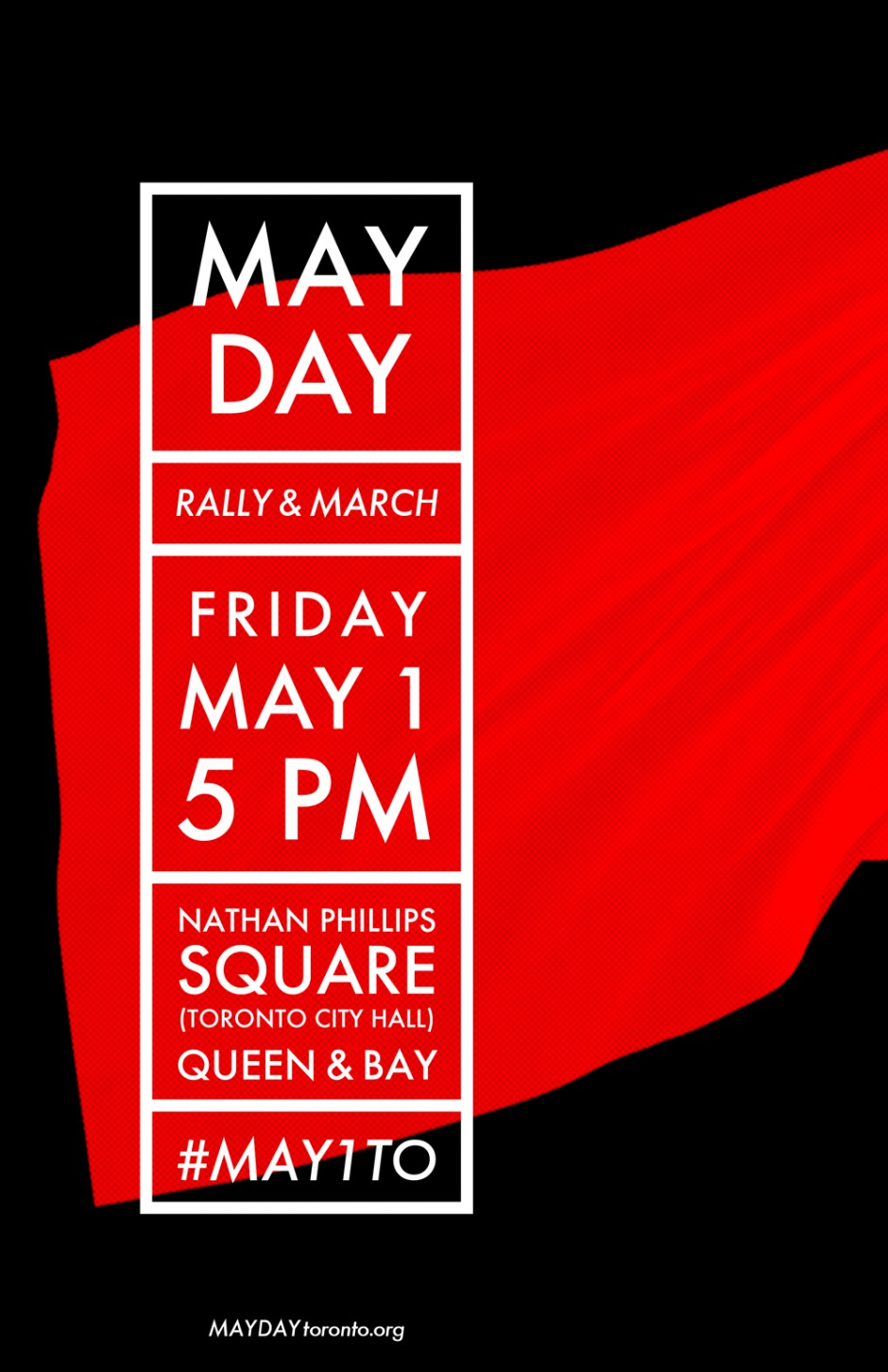 Based on feedback from the organizing committee, we arrived at the above image, and Victoria produced a website that echoed the visual scheme of the poster.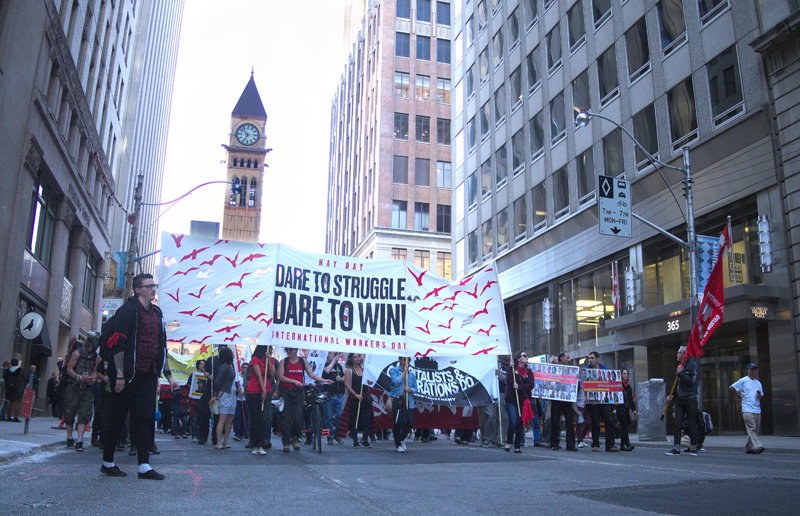 Since austerity was identified as one of the focal points of our messaging, we reached out to the recently launched Unite Against Austerity campaign, and their awesome designer Kevin Lo, who offered to share their repertoire of graphics with us. In turn, I produced this draft artboard to show the organizing team.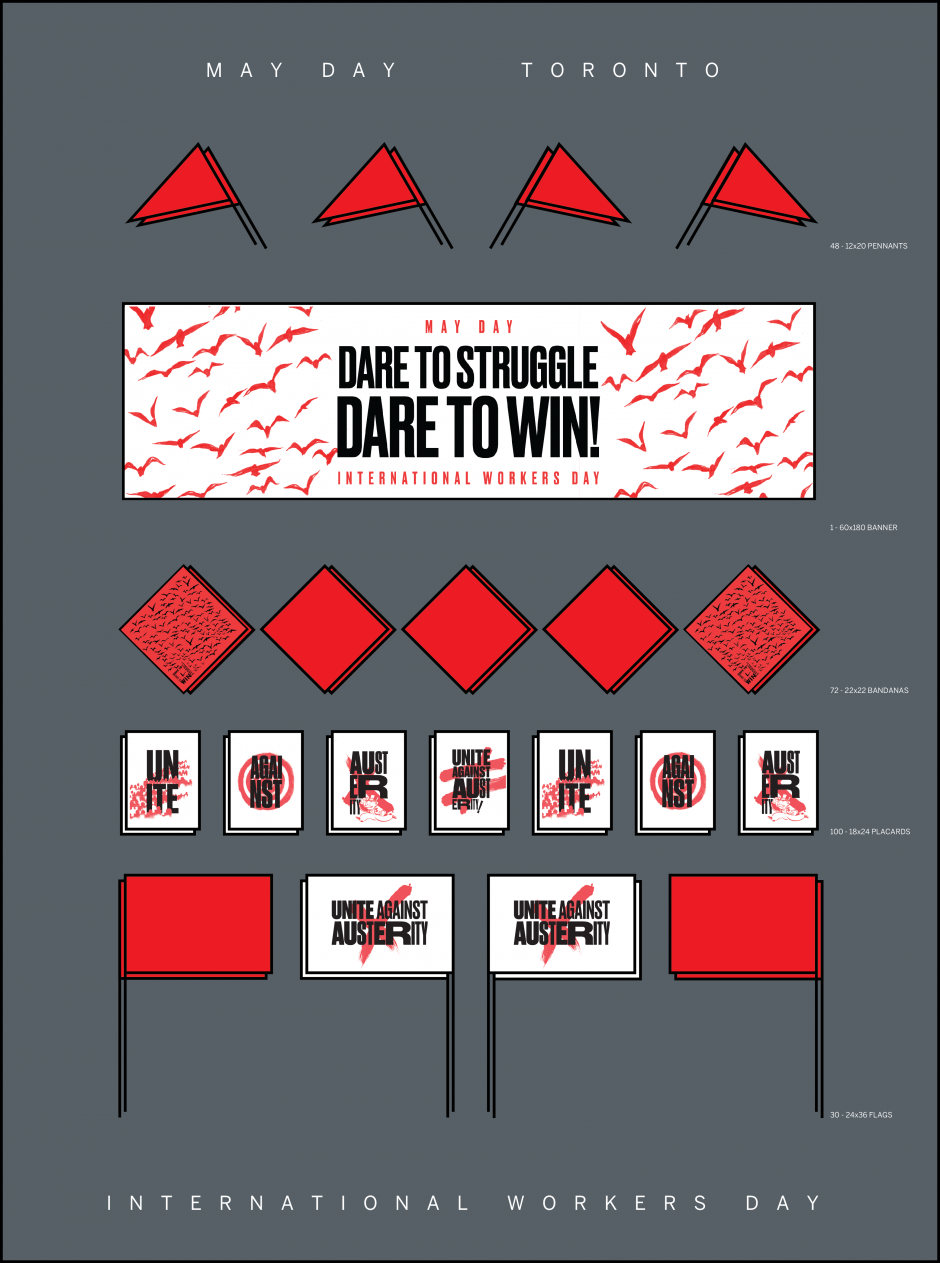 I offered to source and screenprint the flags at Punchclock, where I am a renter, while other volunteers took the lead of making the large banner a reality.
Mary and Jesse from Justseeds hosted a screen printing workshop as part of the Mayworks Festival, and over the course of the evening, participants printed over 150 placards and bandanas for May Day, along with some other great artwork.
All in all, I'm really happy with how things turned out! And of course, I have some reflections as well.
(1) On being strategic: We need to invest more time into developing strategies that respond to our current political moment, so that our actions are exciting, powerful and nourishing. Our actions need to have coherent messages and visuals that build on these strategies. May Day presents an interesting challenge and opportunity because it is a day that seeks to unite people together from across many different organizing spaces, while highlighting the intersecting ways in which particular communities, such as women and trans people, as well as Black and Indigenous peoples, are most impacted by austerity policies.
(2) On being practical: Part of face-to-face organizing and building "infrastructures of resistance" is framing our actions in a way that is welcoming and invites broader participation. I would have loved to involve more people in the art production process, and we could have certainly used more support with distribution, staging, documentation and debriefing. It was interesting to see how excited people were about the bandanas, while still somewhat hesitant about committing to hold a placard or flag for the whole march (understandably). In this way, I think small pennants and loose posters may have also been more desirable, and continued to be valued and displayed by people beyond the march.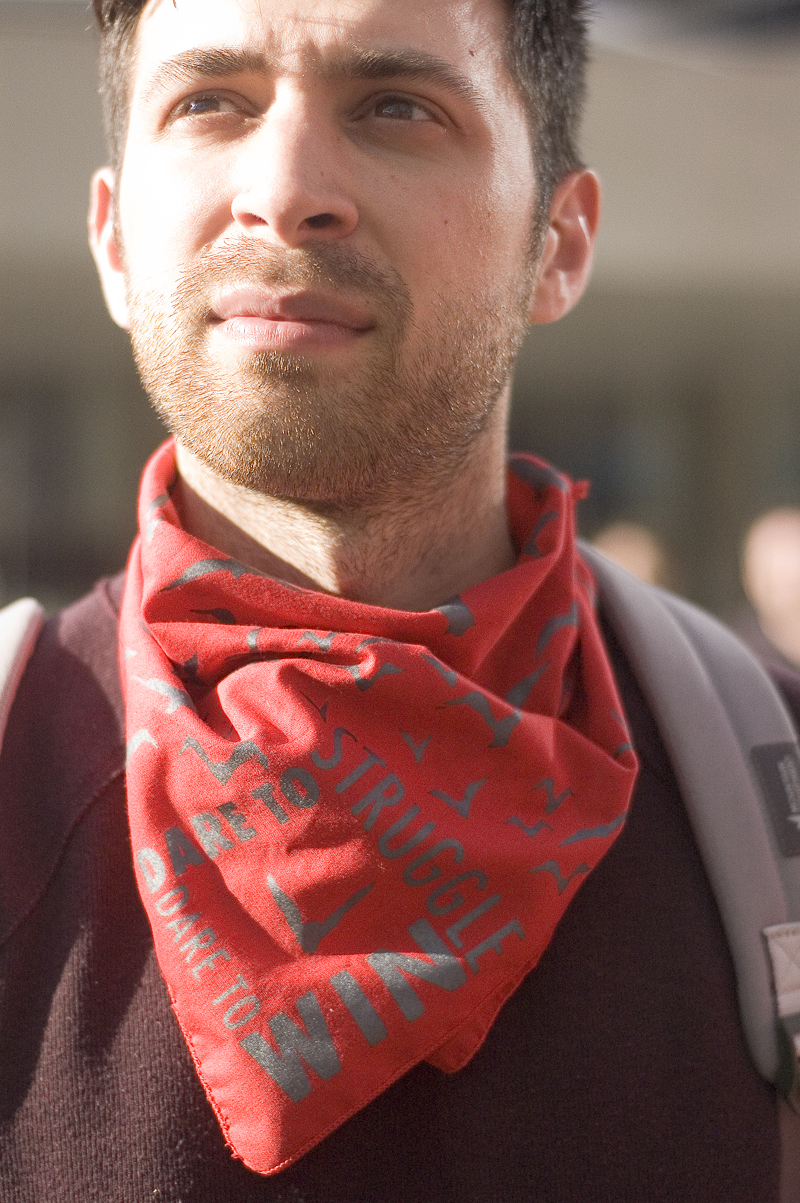 Photo 1 by Samay C
Photo 3, 8, 9, 10 by Yellow Sweaty Gorilla
Photo 5, 6 by Mayworks Festival