"Our youth are brave and talented people who have overcome great obstacles to leave their mark on Canada," said Chief Rudy Turtle. "But every day they face the legacies of mercury, colonialism, and residential schools, so it is an uphill battle for them. They deserve to have a good life and to enjoy themselves like other youth do, without having to fight again and again for basic fairness."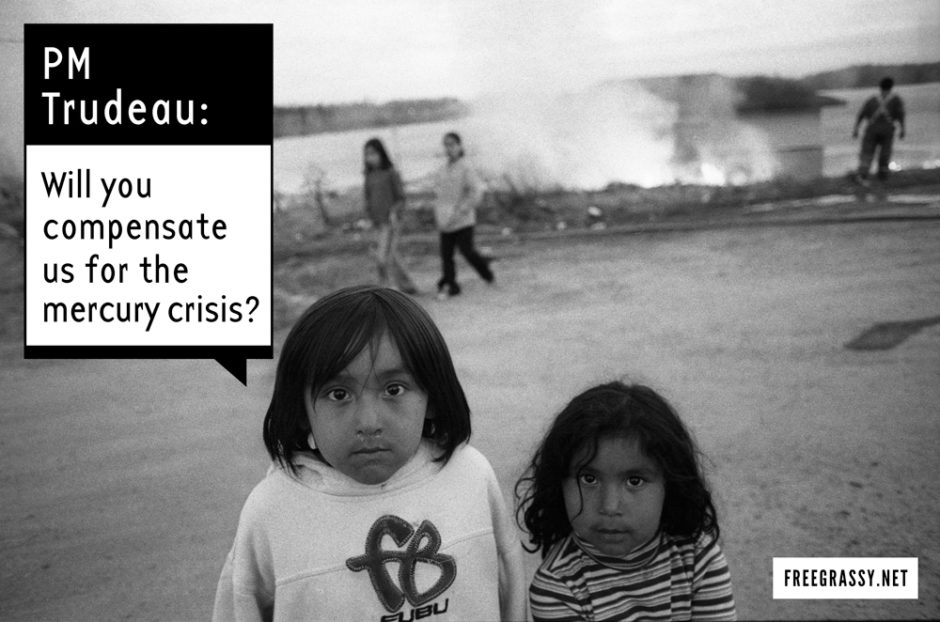 Armed with new research on ongoing health risks faced by children, members of Grassy Narrows First Nation came to Ottawa to deliver their message to the Prime Minister of Canada.
Their visit disrupted PM Trudeau's attempts to cultivate positive PR around "reconciliation" with indigenous peoples without making any substantive commitments to change.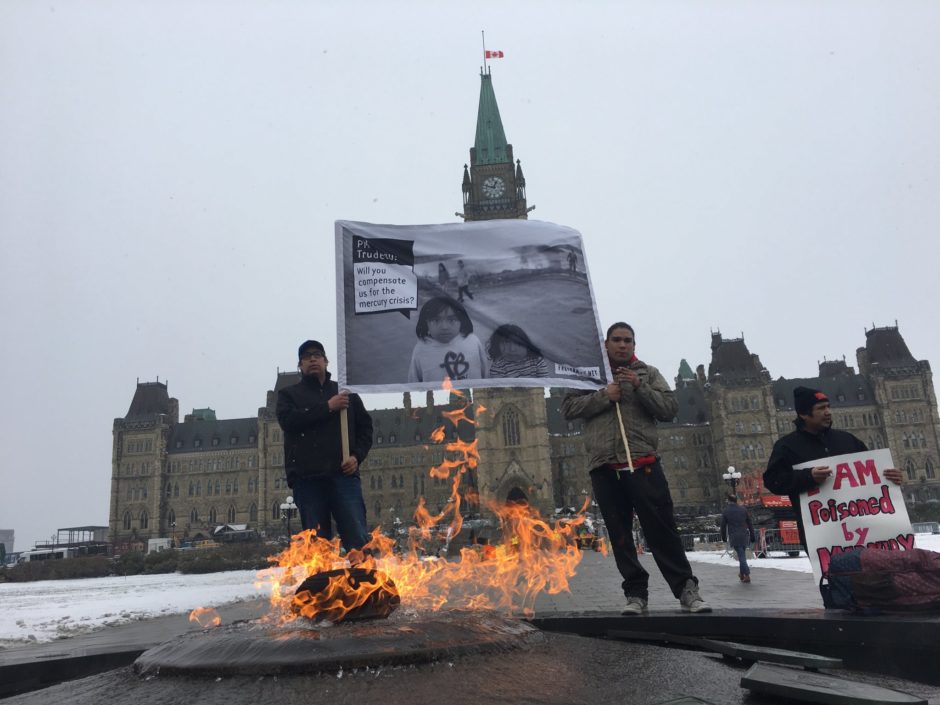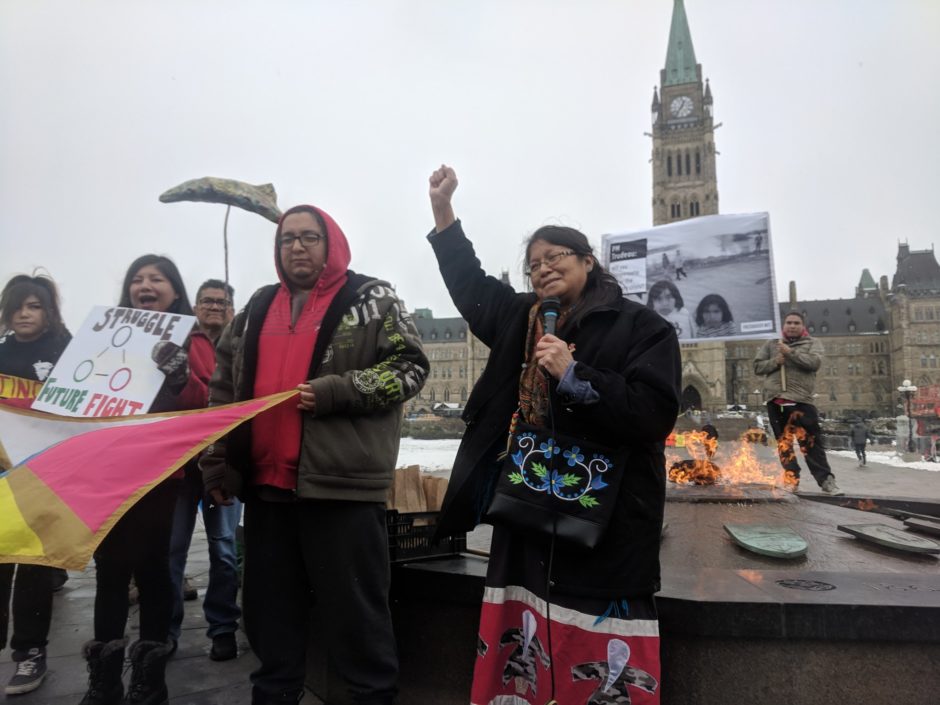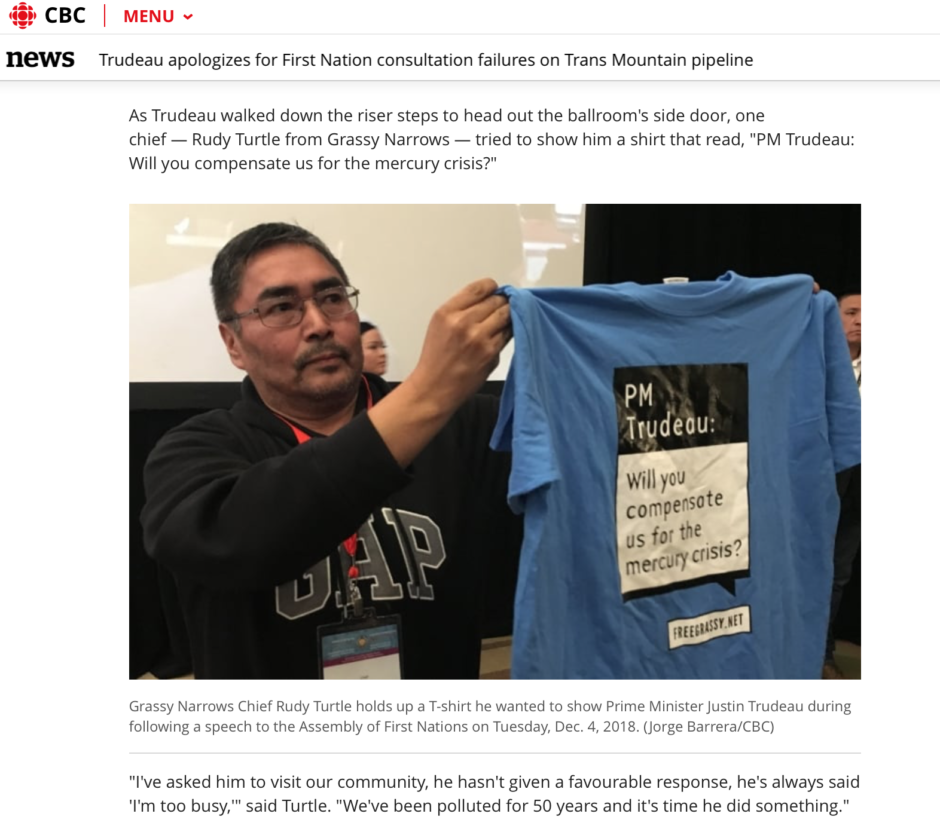 "You can clean the river, but the mercury is in the people. The real issue is denial of mercury poisoning and the symptoms have to be taken seriously because it is real, it has been here for a long time."


Steve Fobister Sr.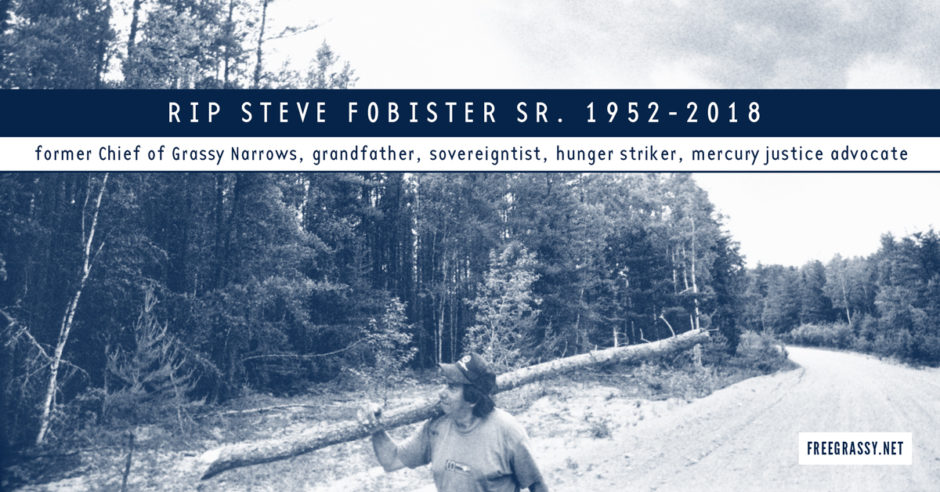 Earlier this year, Steve Fobister Sr., a former Chief of Grassy Narrows and long-time advocate for mercury justice, passed away due to health conditions caused by mercury poisoning.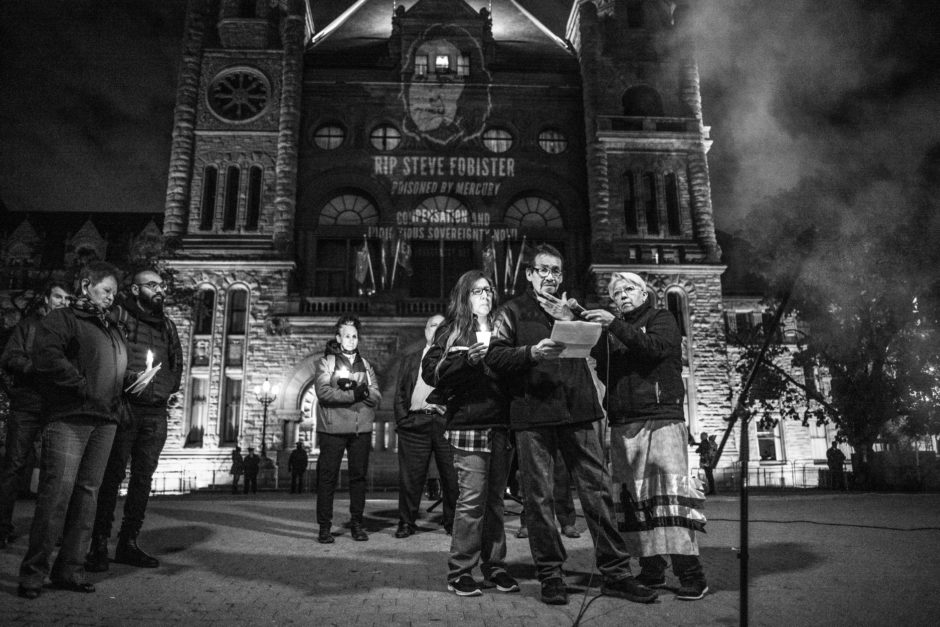 Very soon after, a short video was created, a memorial was held outside of Queen's Park in Toronto, and posters went up across Winnipeg, Montreal, Fort Frances and Toronto.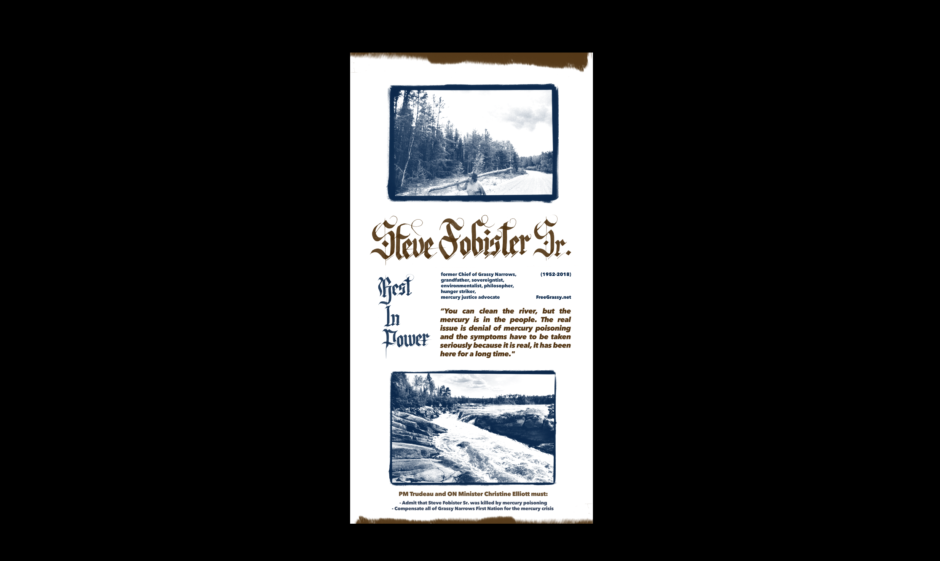 Steve's family is calling for the government to admit that he was killed due to the effects of mercury poisoning (which they have so far refused to do), and to compensate all of the people of Grassy Narrows for their suffering.
Steve also advocated for a mercury treatment centre, so that people in Grassy would not have to leave their community and travel long distances or move in order to receive medical treatment and care.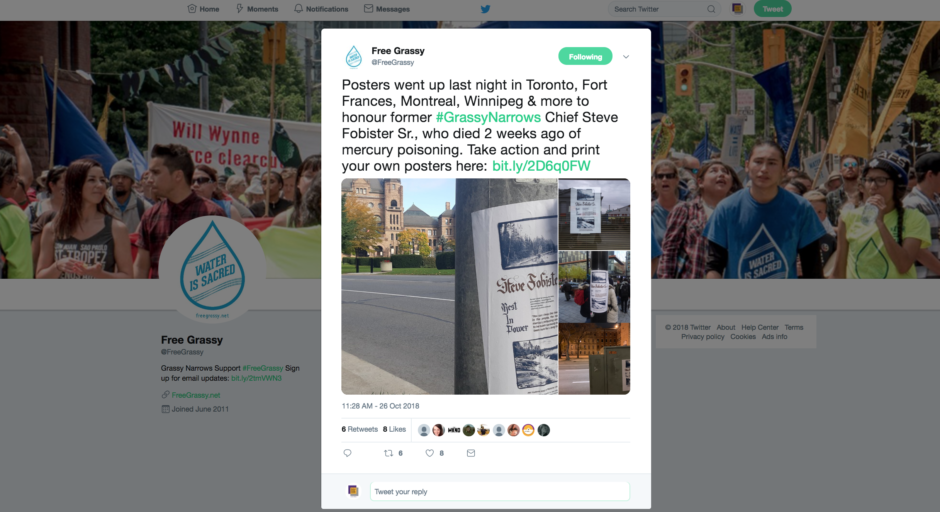 Steve dedicated his life to the fight for mercury justice. For four decades, he refused to release the government or corporate actors from their responsibility to the people of Grassy.
We continue this fight in his memory, in memory of all those who have passed, alongside those who experience the pain of mercury poisoning today (including the water, land and all living things), and for those not yet born, who deserve to live in good health and with clean water (something which is increasingly at risk for more and more people).