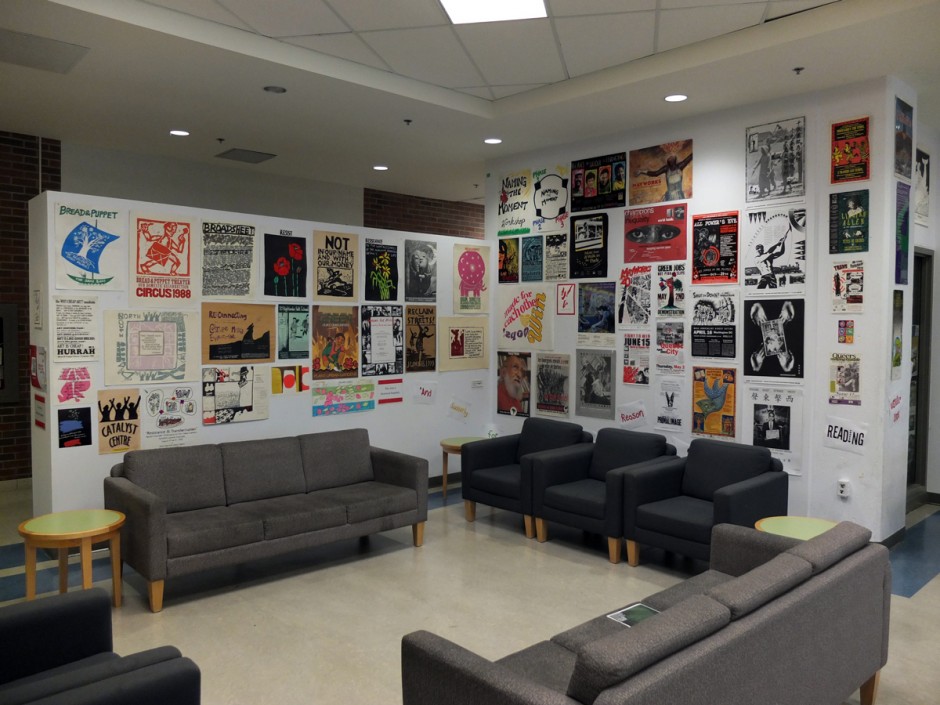 Forgive me for not offering any updates over the past few months. I've mostly been focused on finishing my final research project on the Punchclock Printing Collective for school, which I hope to be able to share soon.
In August/September, I organized a poster exhibit with chris cavanagh called And Suddenly for No Apparent Reason: Reading Political Posters for Cracks in Consent. Based on our shared interest in political posters and popular education, chris invited me to review his personal poster collection, which all told, amounted to over 300 posters from around the world and several decades of political organizing.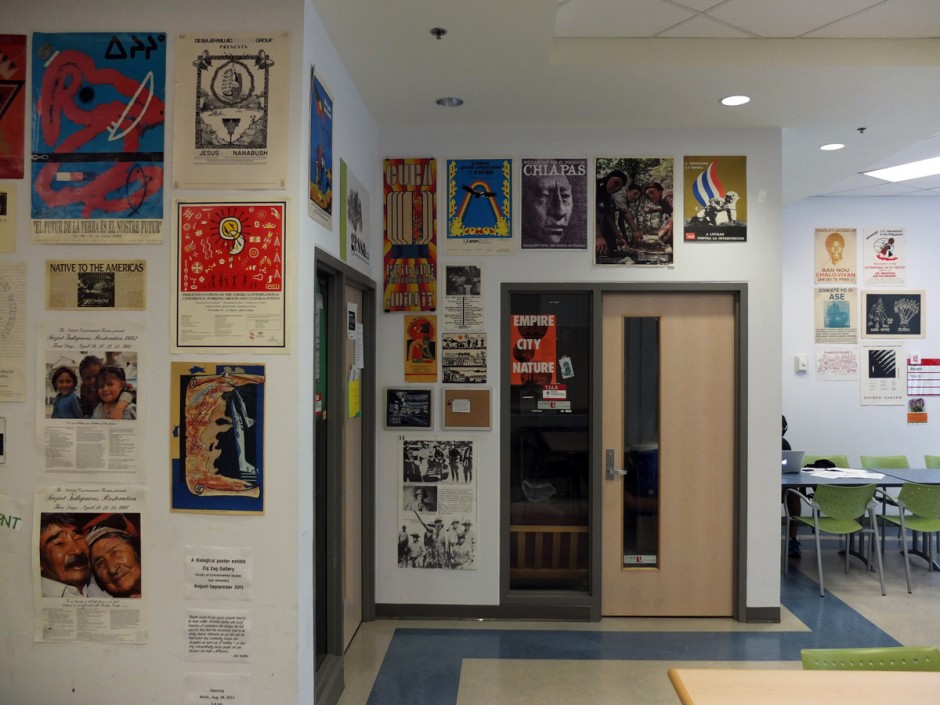 The title of the show was inspired by the following quote from dian marino, an artist, popular educator and activist who was instrumental in shaping the community arts practice at the Faculty of Environmental Studies, where the show was put up.
"Hidden cracks in our social consent need to be made visible. Personal stories and social histories of resistance and change, the failures no less than the successes, need to be widely shared. Otherwise we are left with the impression that community issues and struggles are born out of nothing — or that only extraordinarily heroic people can get involved and make a difference."
We settled on 120 pieces to display by sorting through chris's massive collection and complementing our selections with some newer work. I really enjoyed drawing out connections and dissonances between different aesthetics and movements and having the opportunity to transform the feel of the space with wall-to-wall posters.
For instance, in the image at the top, the left wall featured an array of work by popular artists who primarily produced their art in a DIY spirit, producing their work by hand with relatively accessible tools. dian marino shared space with Sister Corita Kent, who marino studied with at Immaculate Heart College. Similarly, Favianna Rodriguez's prints floated near Rini Templeton, who inspired Rodriguez and whose work Rodriguez helped to make available online for activist use.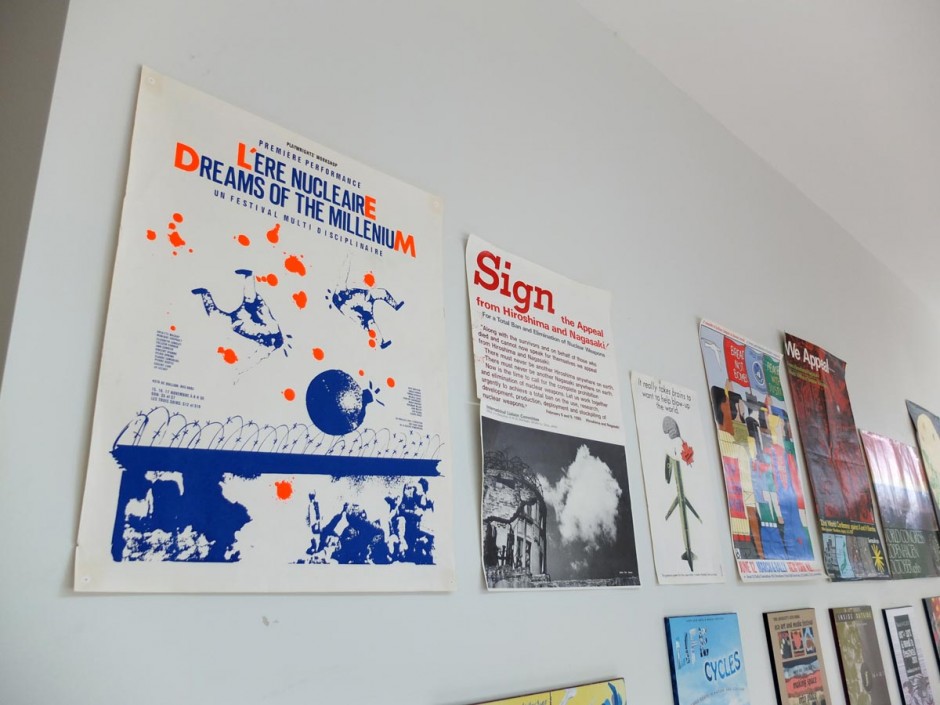 Our hope is that more people will take advantage of the space this way and that future shows might be populated with a more crowd-sourced approach.
Below is a poster concept that we didn't end up using. It's a mash-up of comic panels featuring Dr. Doom, a favourite character of mine. The intention was to illustrate marino's reading of hegemony (or domination) as persuasion from above and consent from below.