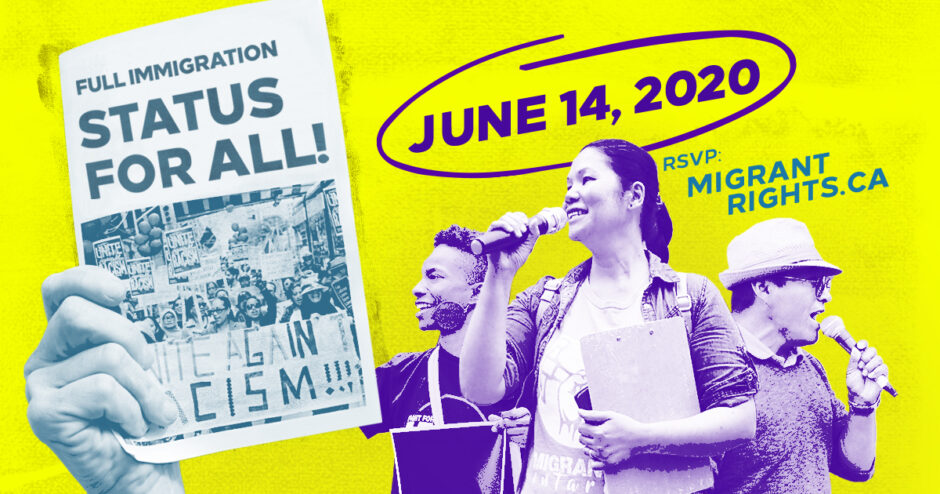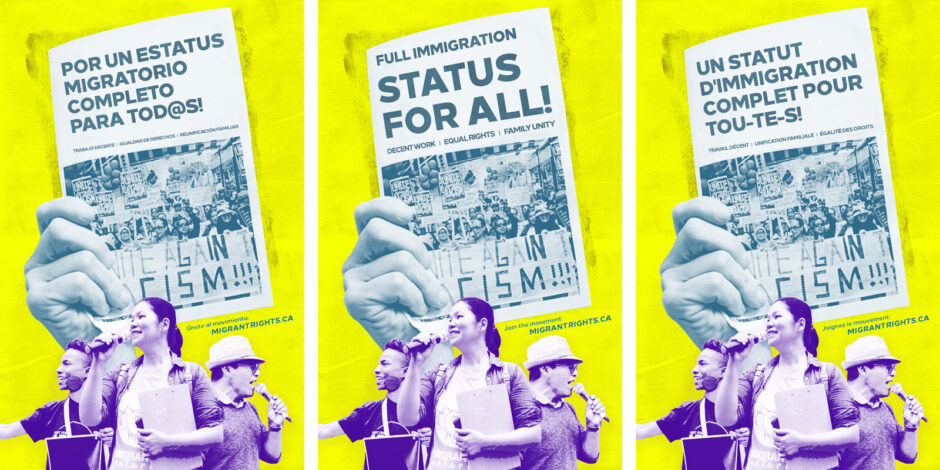 During the COVID-19 pandemic I've collaborated with the Migrant Rights Network (MRN) on several projects.
The first and perhaps most urgent initiative was developing workplace safety infographics in English and Spanish specifically for migrant farm workers due to a lack of appropriate resources being provided by the government.
The government's neglectful response was echoed in their exclusion of many migrant workers from the CERB emergency income support program. Members of the MRN spoke up in a powerful online press conference, which I helped turn into a short video that was launched on May Day (see bottom of post).
After migrant workers sounded the alarm, the government response has been completely inadequate, and infections continue to climb among farm workers who lack adequate protections. Migrants are still organizing and raising their voices, most recently on June 14 with a coordinated day of action for Status for All that I designed the print and web graphics for.