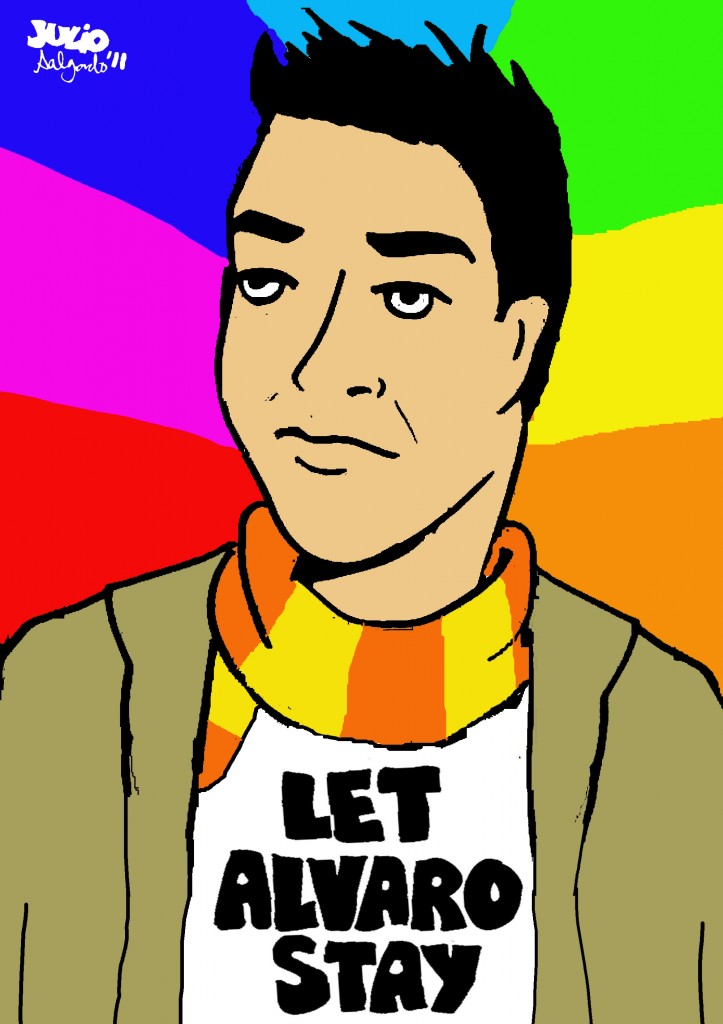 Image by Julio Salgado
A friend of mine, queer artist Alvaro Orozco, was picked up by immigration enforcement on Friday. We are organizing to try to stop his deportation.
Update #3: We Stopped Alvaro's Deportation!
Update #2: Why Alvaro's arrest matters
Update #1: Interview with Alvaro from detention
At 8pm on Friday evening (May 13), award-winning undocumented queer artist Alvaro Orozco was arrested on his way to dinner with friends. Now in detention at the Toronto Immigration Holding Centre, he faces imminent deportation to Nicaragua.
An accomplished artist and dedicated advocate for queer and newcomer youth, Alvaro's love for art and commitment to community has captured the appreciation and respect of thousands of people in Toronto. He received the 2010 Street-Level Advocate Award from the Toronto Youth Cabinet and City of Toronto in recognition of his work with queer and newcomer youth.
Alvaro first rose to national prominence in 2007 when his refugee claim was denied on the basis that he did not look "gay enough" for the adjudicator hearing his case via a television screen in Calgary.
This story was picked up by the largest newspapers in Nicaragua, effectively "outing" him to the entire country he left at age 12 due to severe physical abuse by a father who threatened to "kill any child of his that was homosexual."
Alvaro, now 25, is still waiting for a decision on his Humanitarian and Compassionate (H&C) application.
Friends and supporters of Alvaro are meeting to move quickly to stay his deportation. It is critical that we keep this strong voice in our community.
Alvaro's Accomplishments & Exhibits
– Volunteer/Mentor with Supporting Our Youth (SOY)
– Mayworks Festival, Toronto, 2011
– Toronto Youth Cabinet, 2010 Identify & Impact Awards, Street-Level Advocate Award Winner
– Migrant Expressions Photography Exhibition, Montreal, 2009
– Under the Bridge Art Exhibition, Toronto, 2009
– Jumblies Theatre, Prop-Maker and Photographer, Toronto, 2009
– Refugee Rights Day, Toronto City Hall, Toronto, 2008
– ArtWherk Collective 2007, Pride Art Exhibition, Toronto, 2007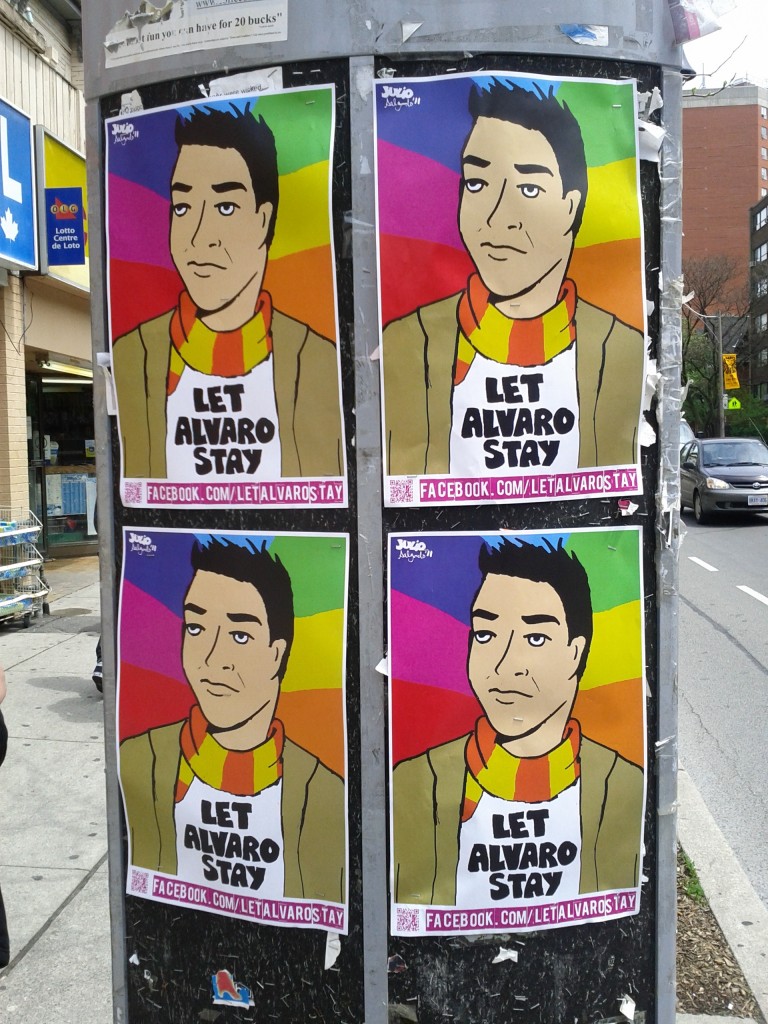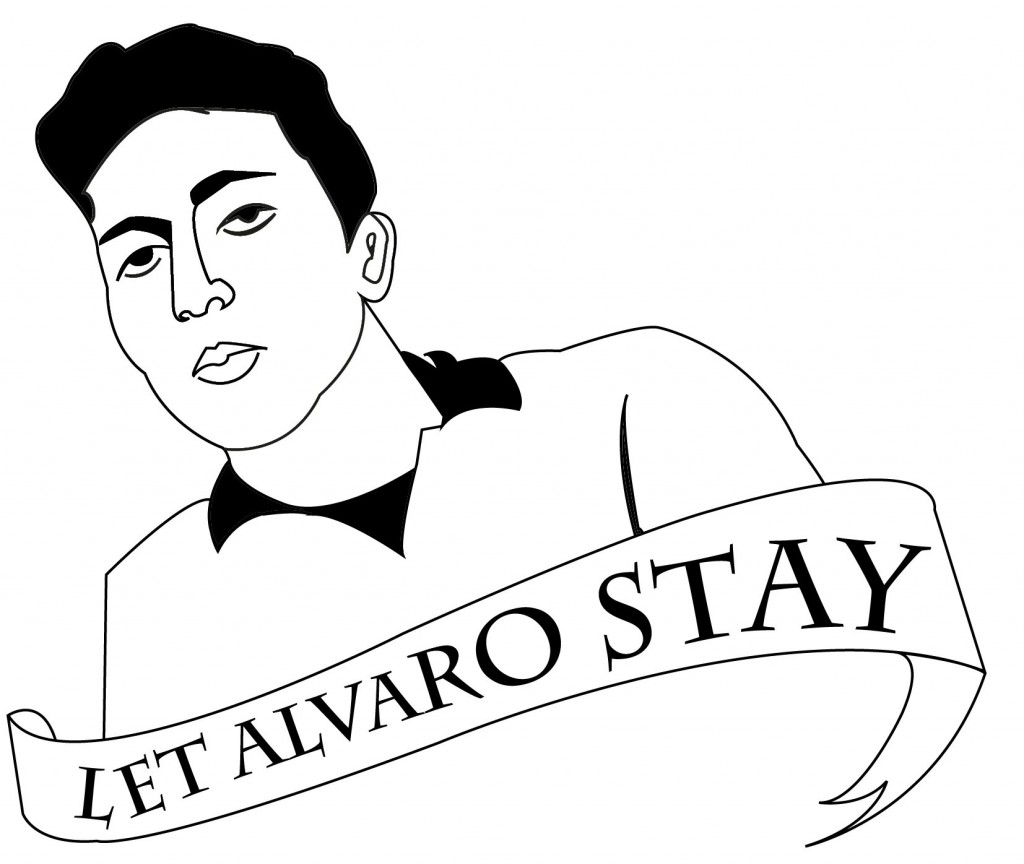 Image by Sheila Hewlett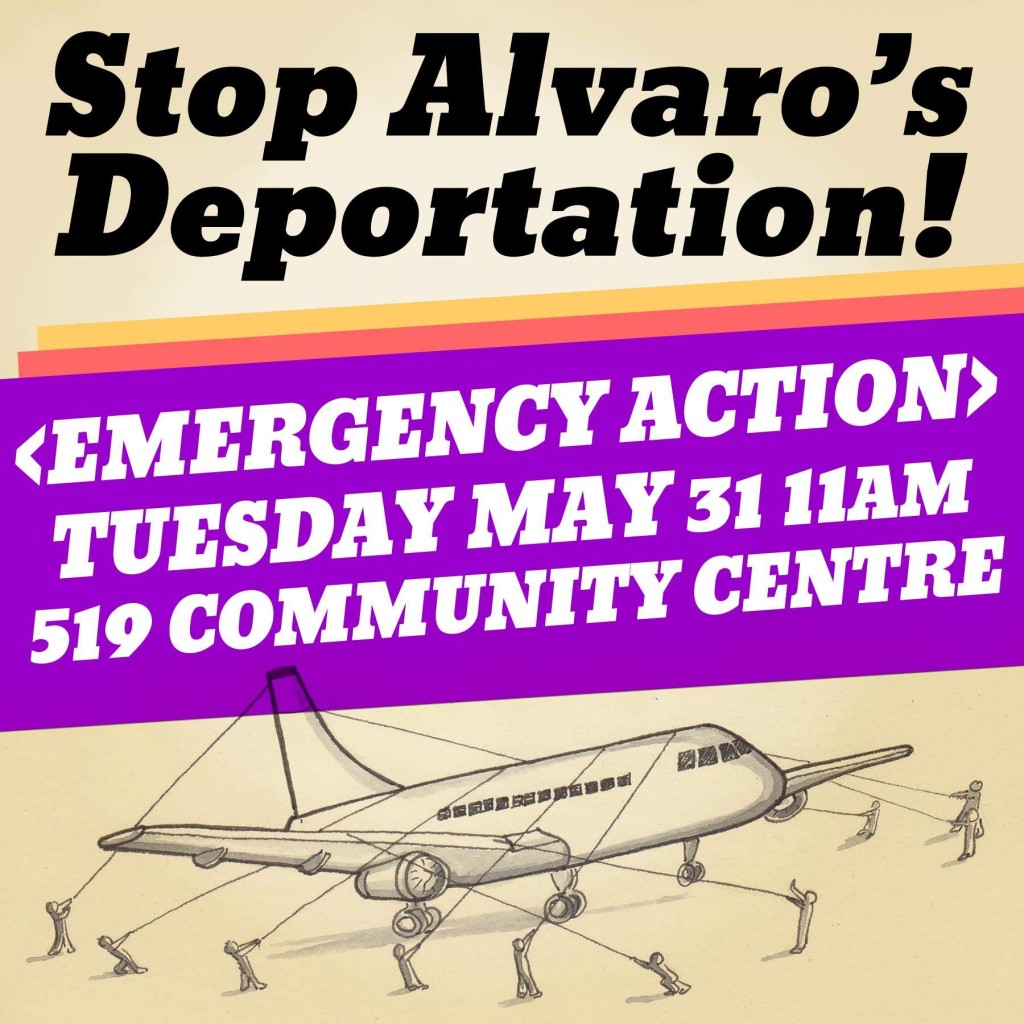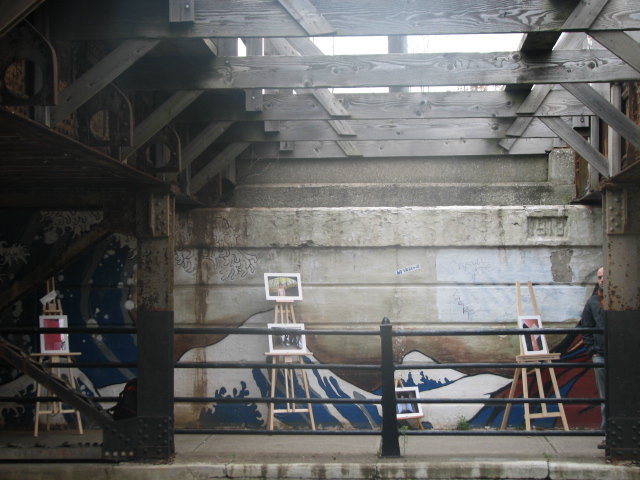 Alvaro Orozco, Under the Bridge Art Exhibit